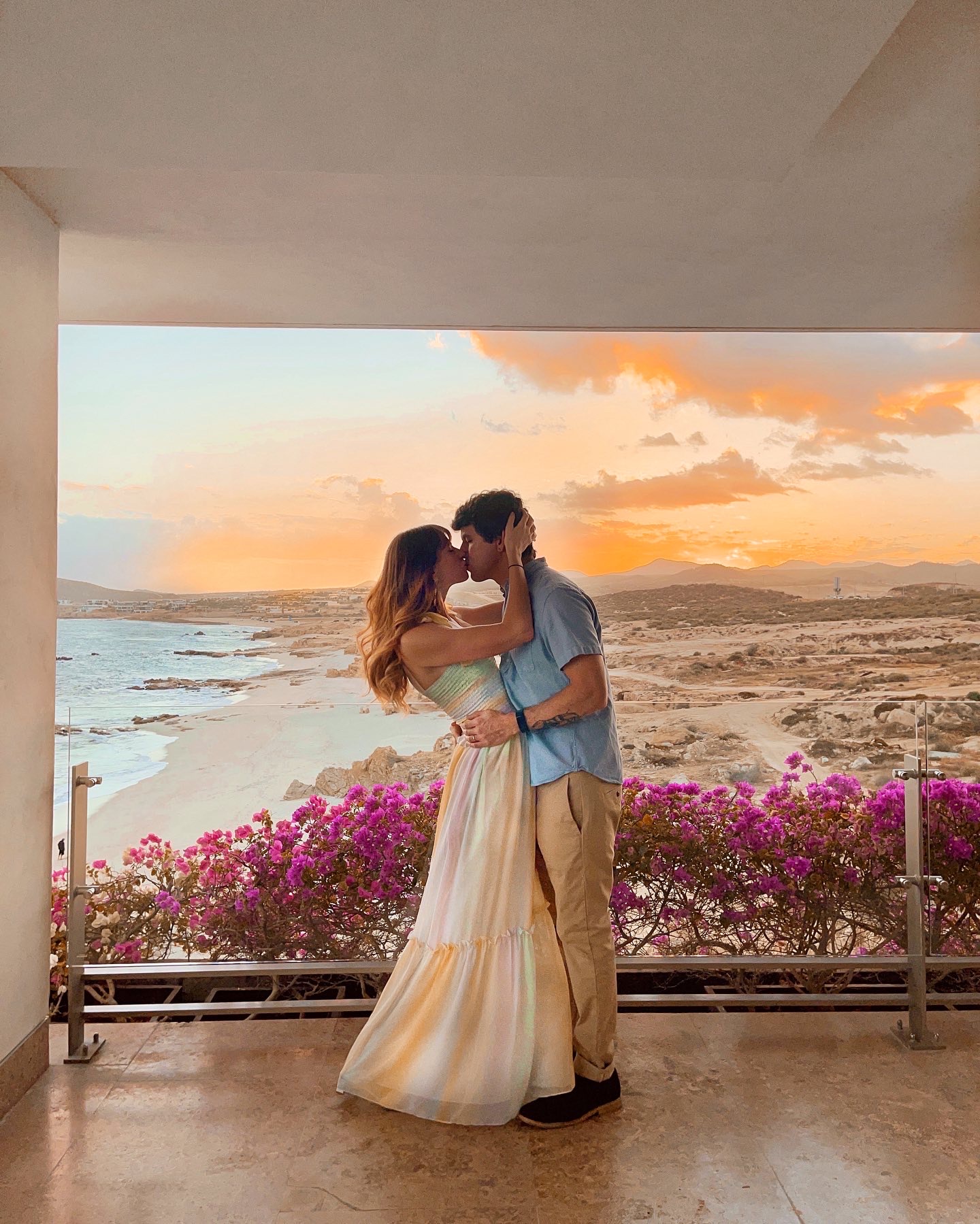 It has been a whirlwind of a week, and I wanted to sit down and type it all out before my memory begins to fail me! I've had so many of you that are interested in what we did during our stay at Grand Velas Los Cabos, as well as details on the resort itself, since it is such a perfect spot for a honeymoon, a getaway with your spouse or even with your kids! It is really just a slice of heaven, and I could not recommend it enough after this trip!! Here's more on what we did, how we got here, etc!
We booked this trip super last minute, and my amazing and kind in-laws flew in from Florida to watch our kids. We feel SO BLESSED to have their help. It is something I'll never be able to repay them for, but we just kept saying how lucky we are to have them the entire trip. It is really easy to get to Los Cabos, Mexico from NYC, which shocked me. I always assumed it was a complicated journey, but we booked a non stop flight from JFK, and the flight took about 6.5 hours. I felt like I was in a dream when we walked off of the plane, after NYC's huge blizzard the day before lol! Grand Velas Los Cabos All Inclusive Resort had a car waiting for us at the airport when we arrived, and it was about a 30 minute ride!
Our Room / Room Options at Grand Velas Los Cabos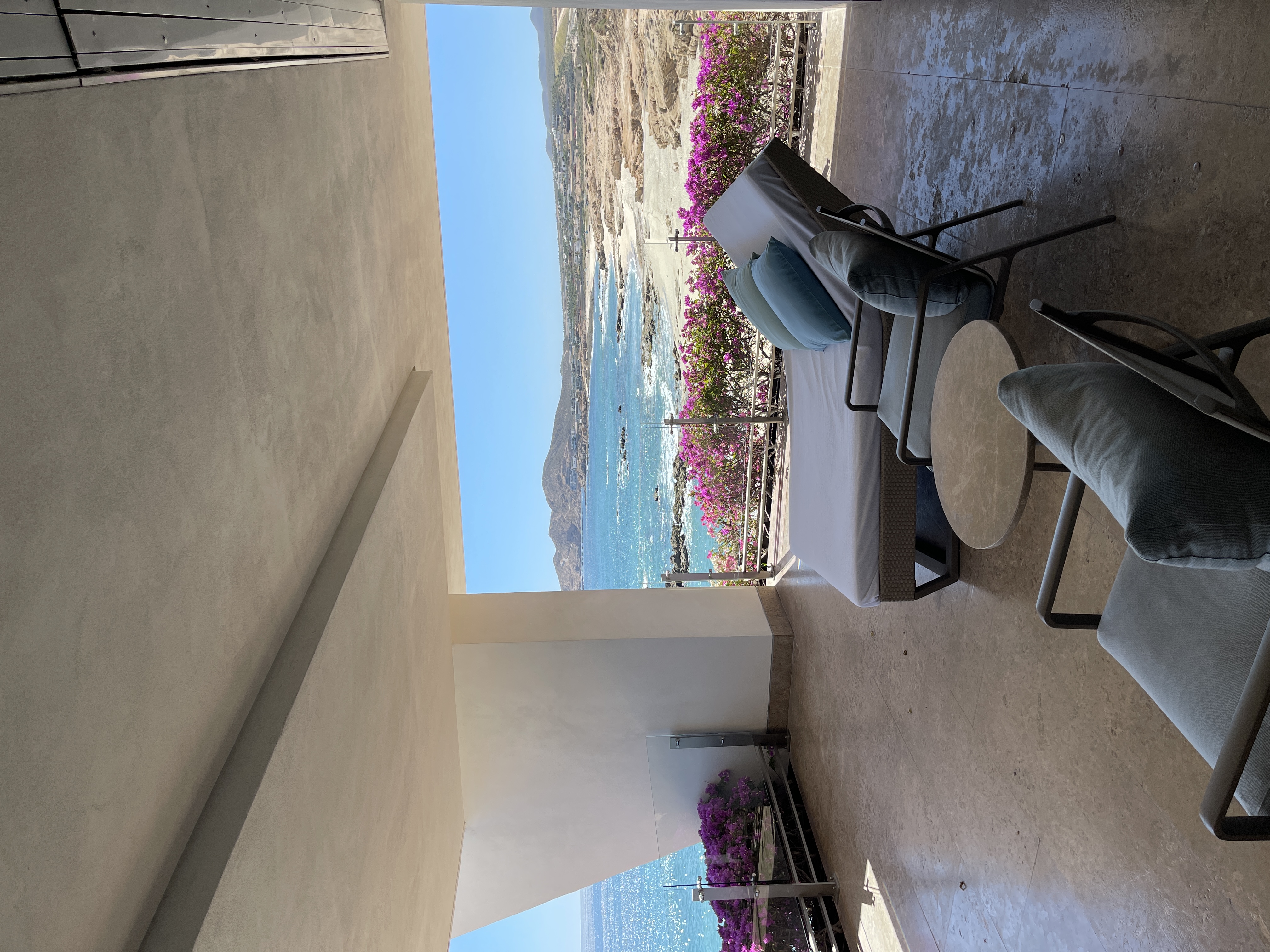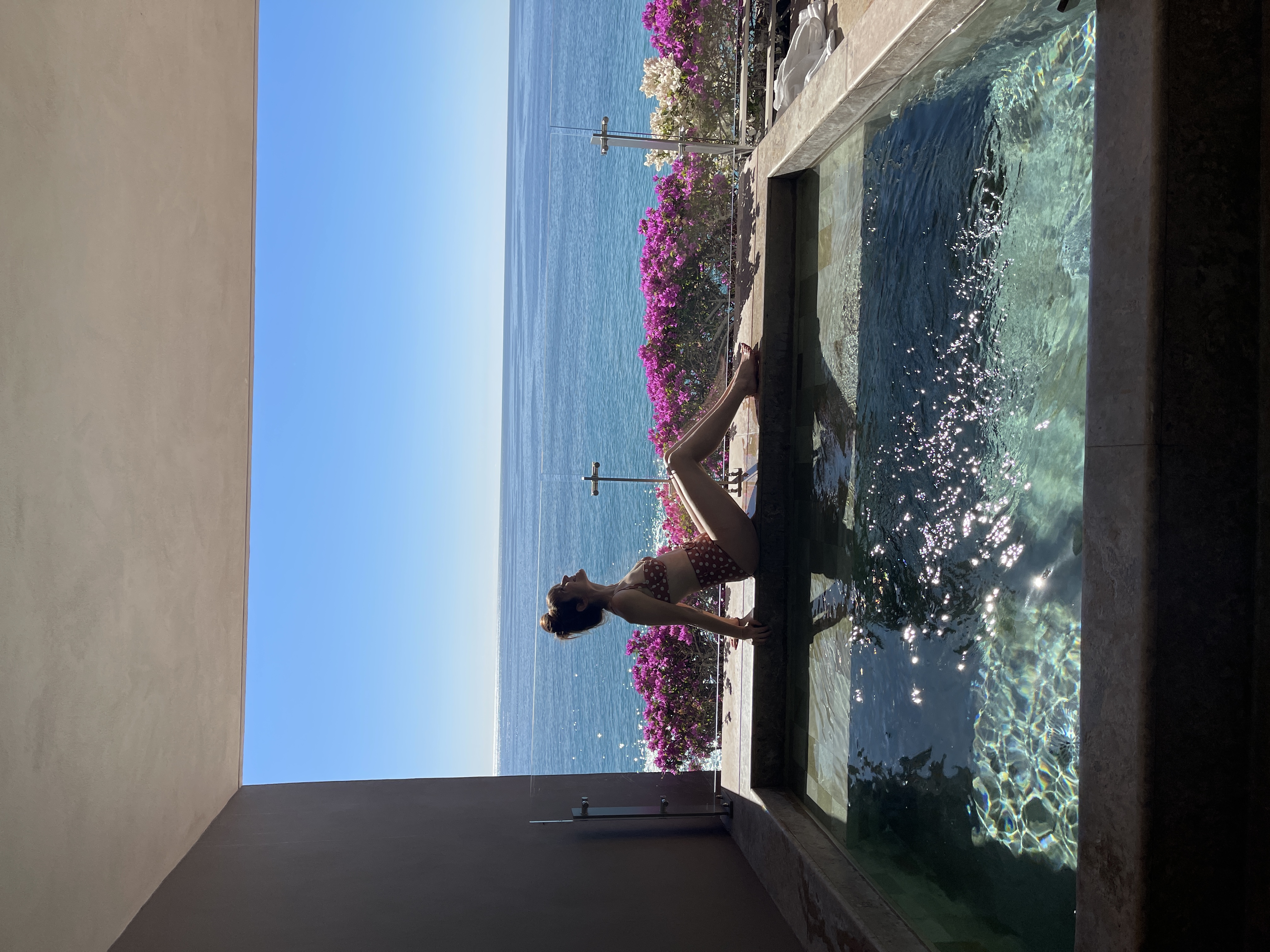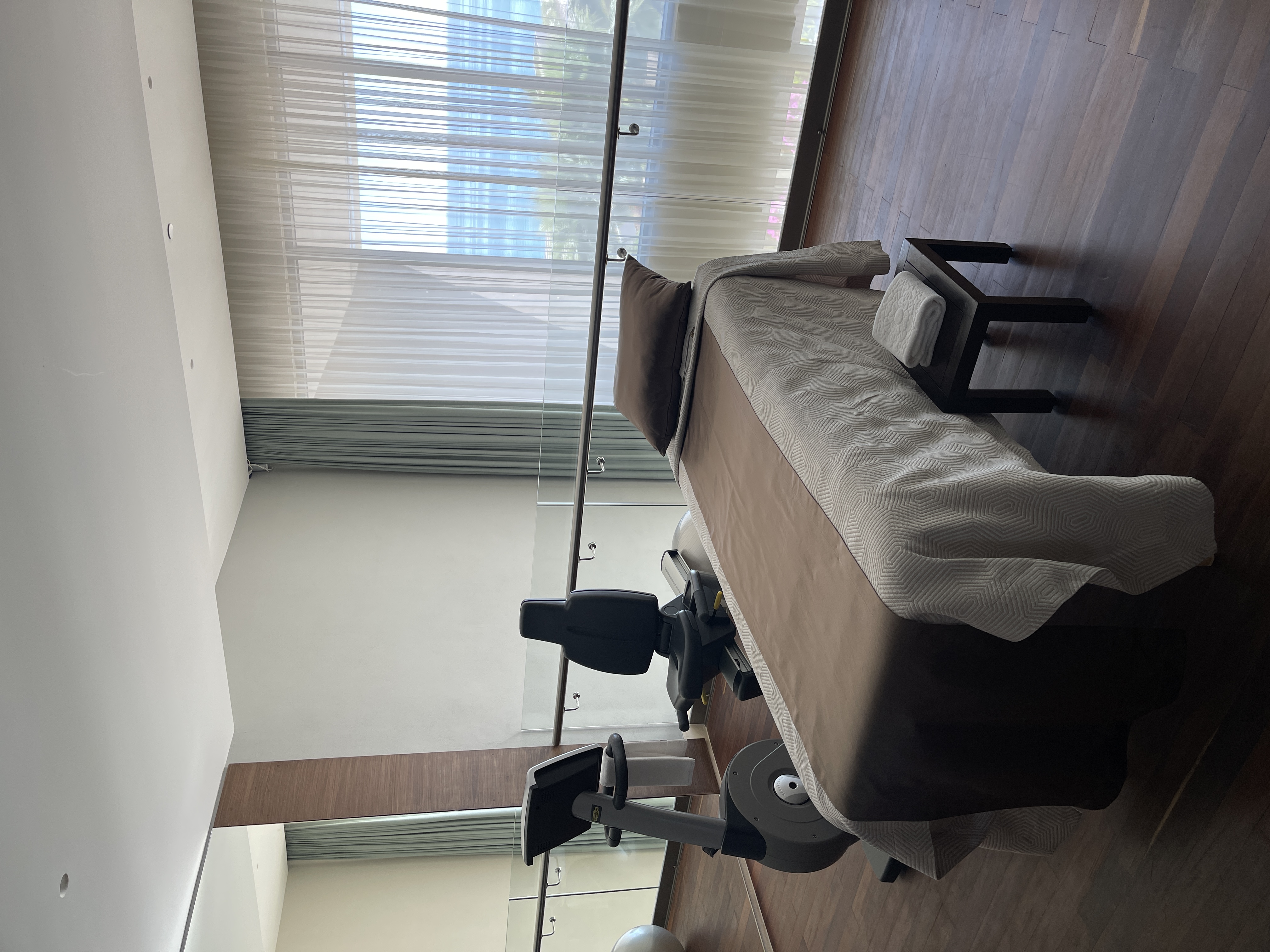 A lot of you asked which room we stayed in – it was the Grand Class Corner Suite. Every single room at Grand Velas has an incredible ocean view, ours was a corner unit that did not face the pool, so it felt a bit more private. I was able to take a tour of the property while I was there, so I can share a few other options and photos with you all. One thing I can confidently say is that EVERY ROOM IS GORGEOUS. There really isn't one that is better than the other, it just depends on what your needs are. The hotel is known for having really really spacious rooms, and it was literally the size of our house. lol! 2,000 square feet to be exact! Some things I loved about our room were: the swimming hole we had on our terrace and the view, the walk-in closet, the giant jacuzzi that I used every single day, and my favorite were the accordion glass doors that completely opened up, making our room open air. We could lay in bed and feel like we were at the beach – it was incredible!!
From our tour, I was able to see a Two Bedroom Family Suite, which would be perfect for traveling with kids. The hotel also offers all of the baby amenities you could need if you're with a baby or a toddler, if you ask! They have high chairs, cribs, kids toys, etc. I was so impressed, and it made me want to come back with my kids! There's also a kids club for kids, if you need some solo time during a vacation with your children. I was also able to tour a Wellness Suite, which has all healthier option snacks, and includes a massage each day in your room along with fitness instruction!
Our Itinerary
Day 1:
On our first day, we checked in to the hotel around 2PM. We immediately went down to the pool! The pool has a swim-up bar, and poolside service to order food or drinks, so we took advantage and had a few cocktails and watched the sunset from the pool. All of the food and drinks is included, including alcoholic drinks! On our first night we ate at Piaf, which was French cuisine. I ordered the Coq a Vin and it was so so delicious. We had crepes for dessert, made right in front of us at our table!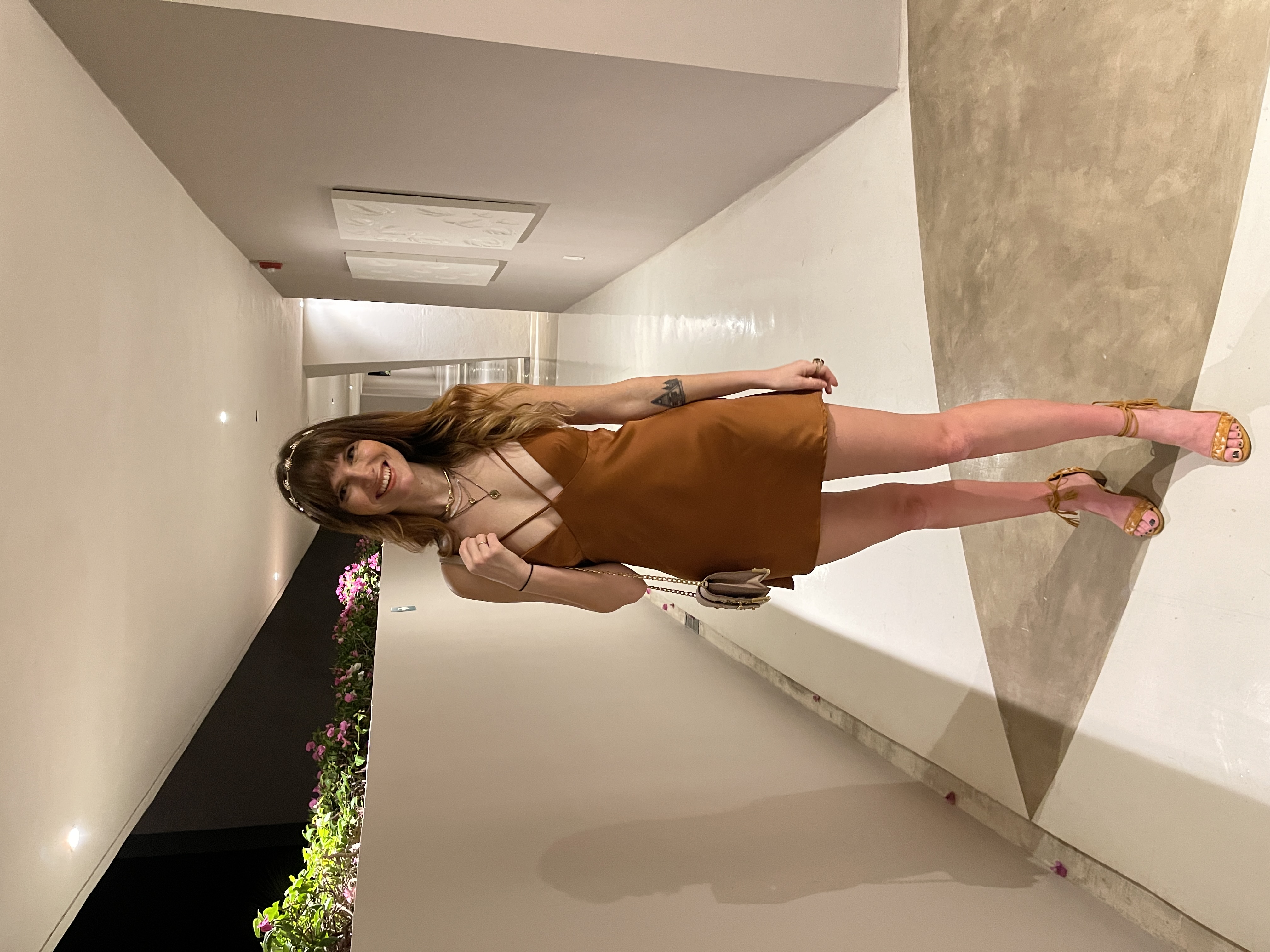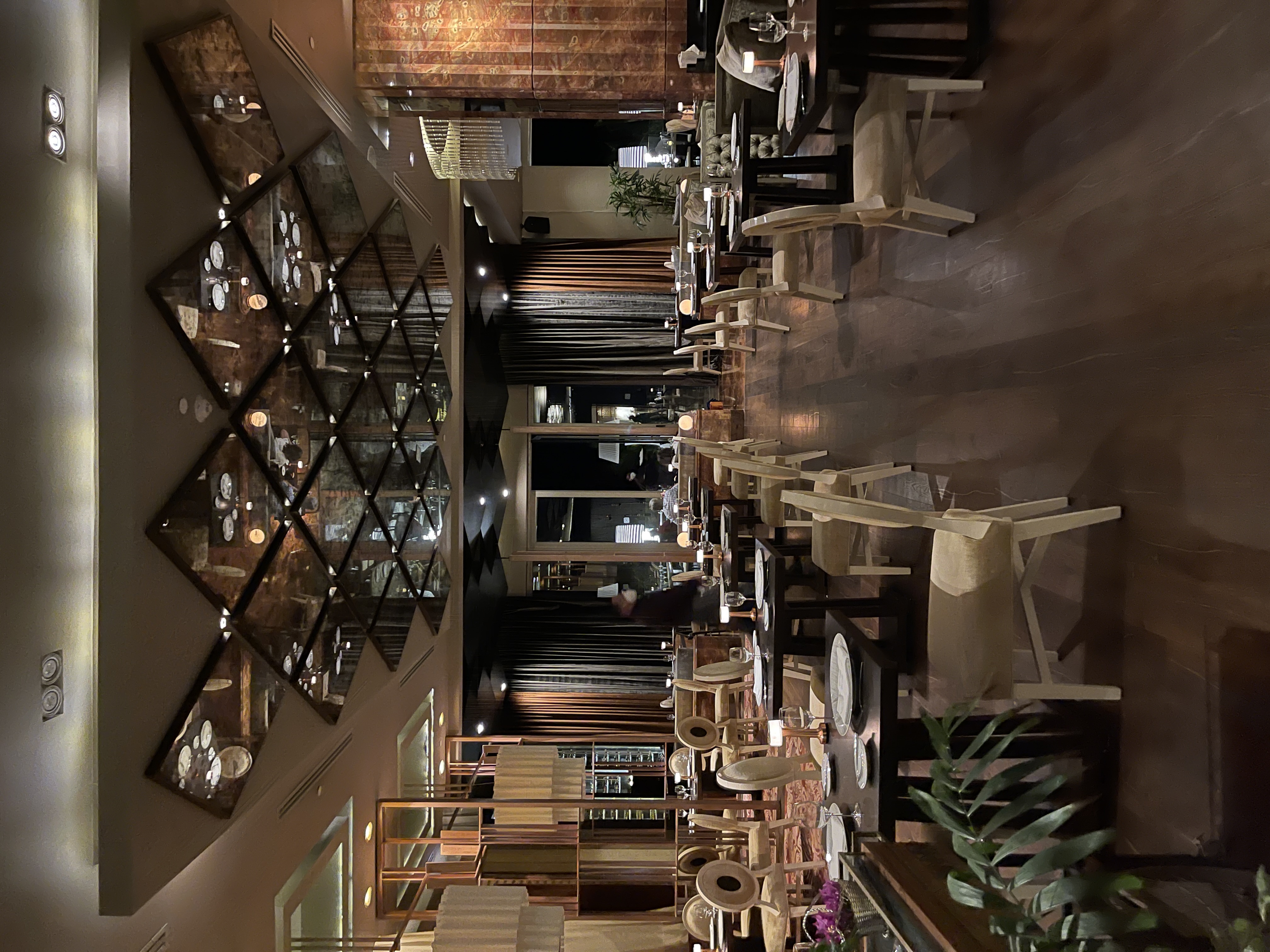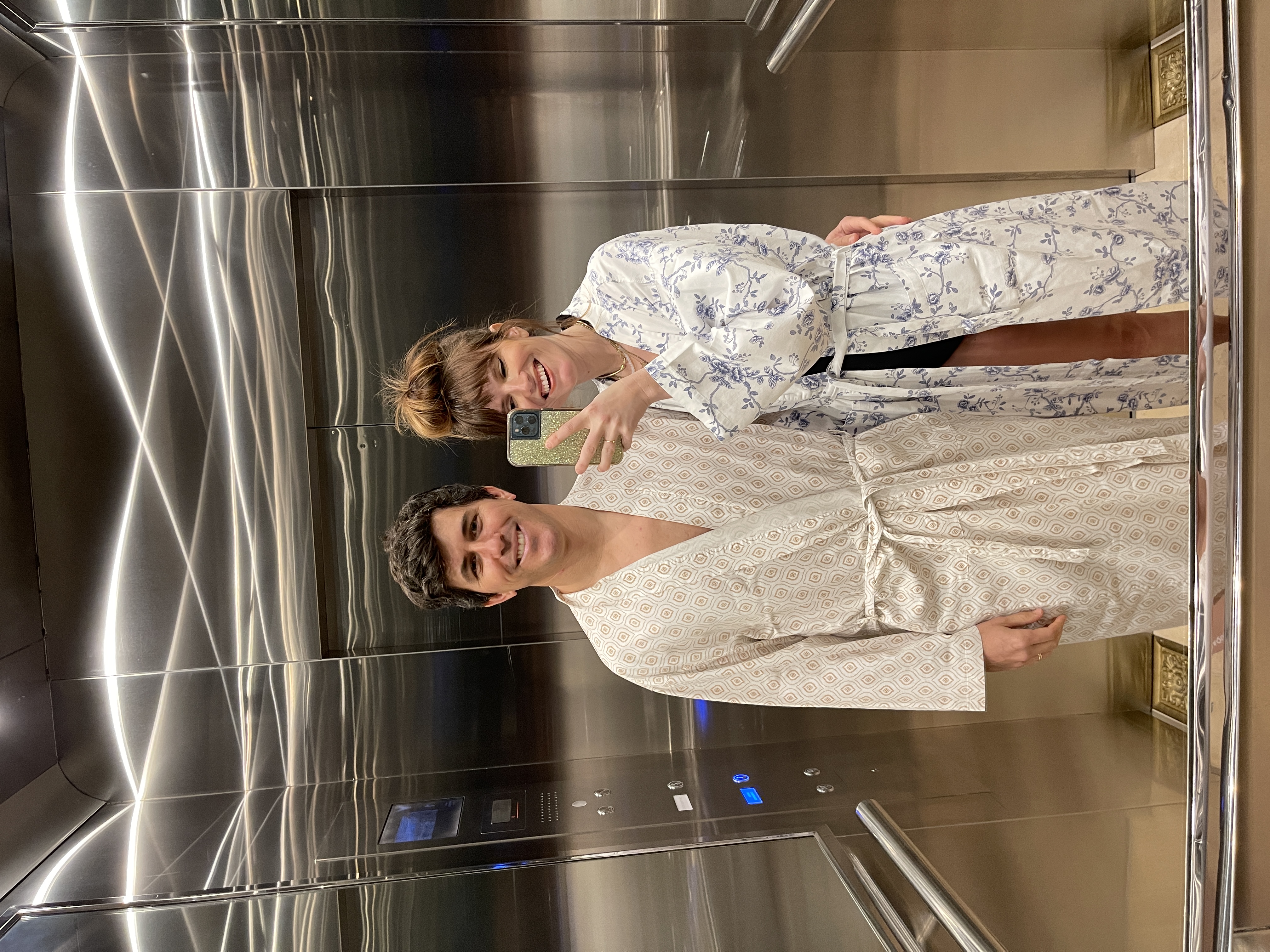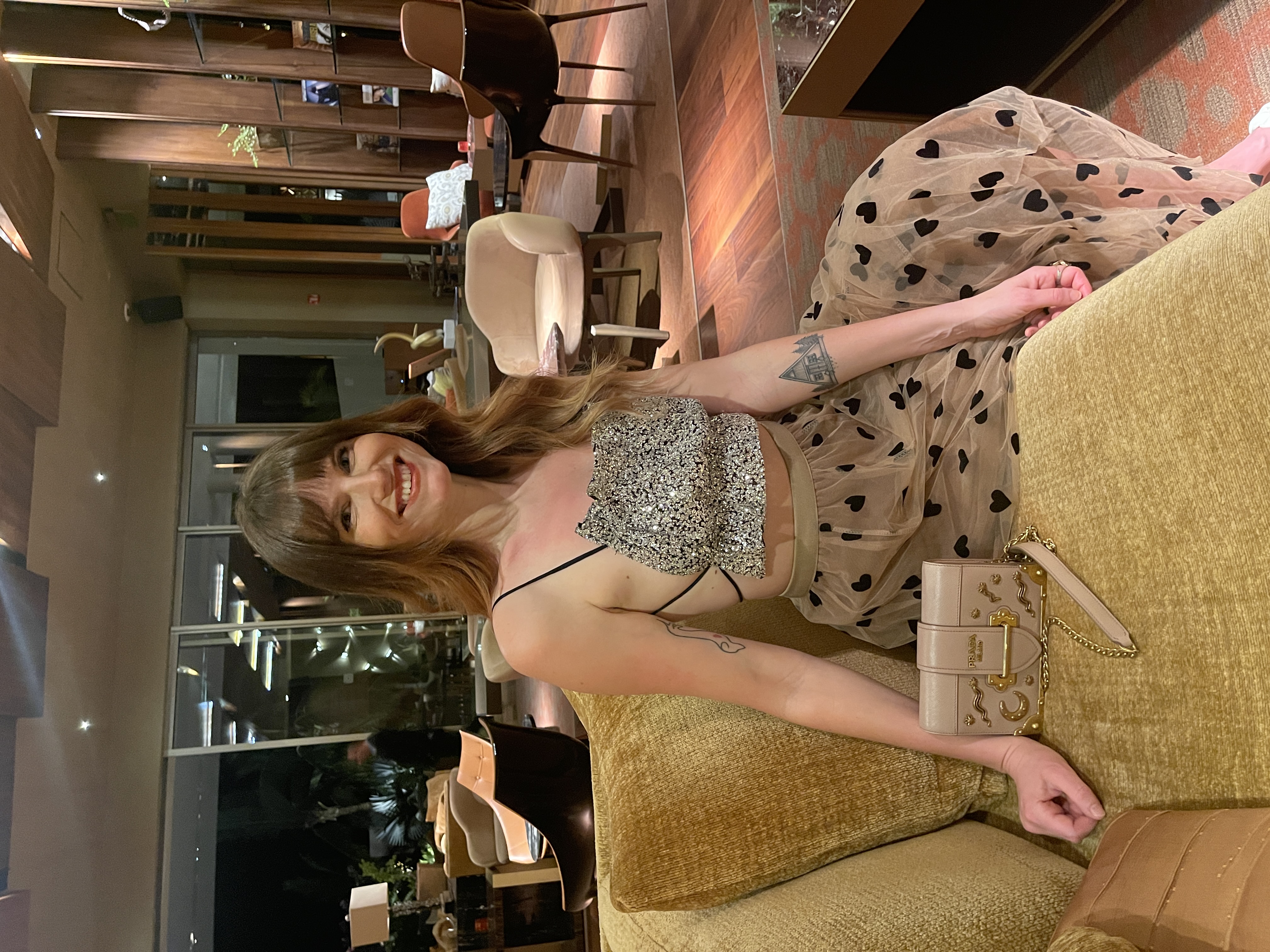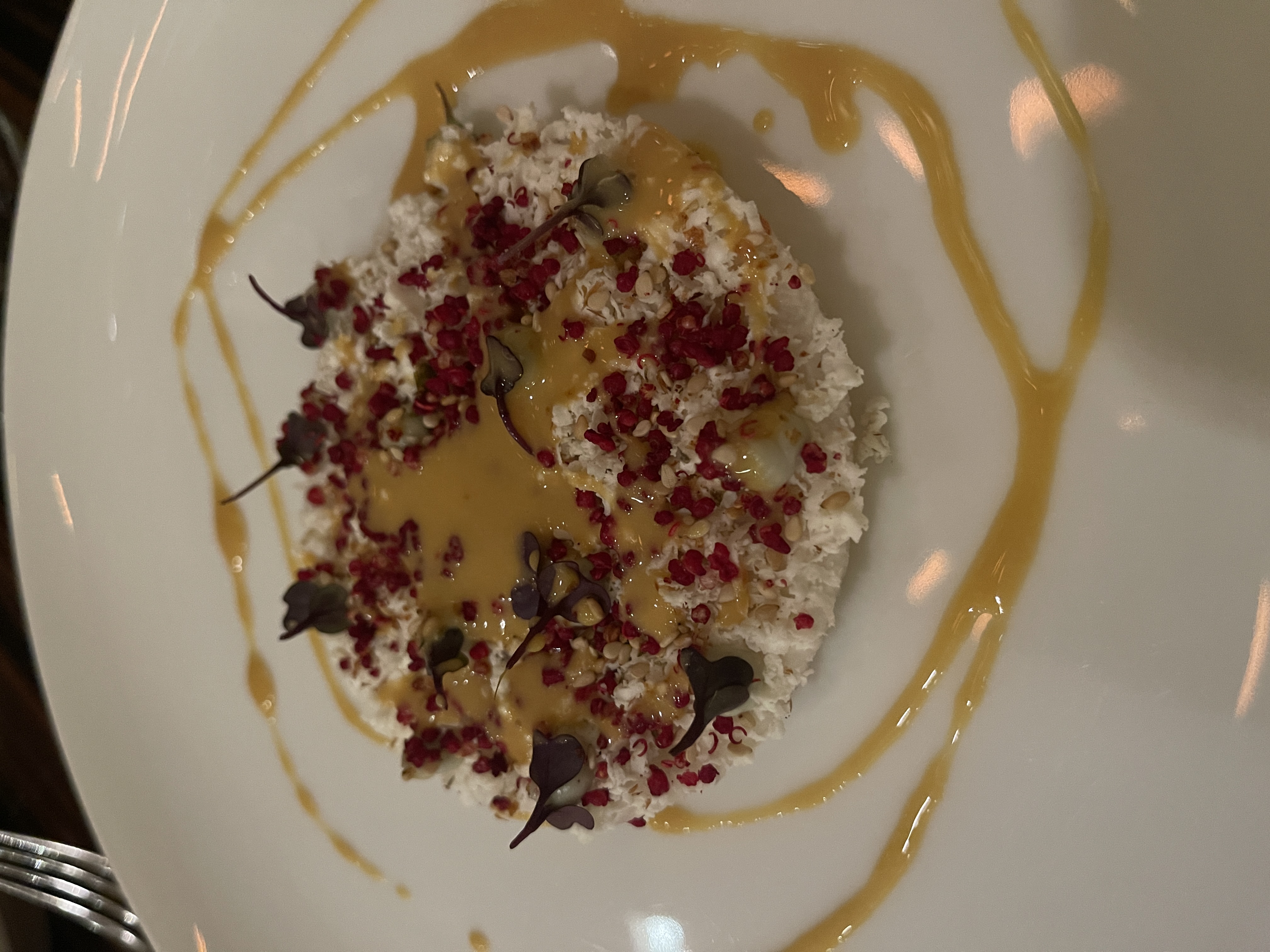 Day 2:
Our big plan for Day 2 was relaxation at the Se Spa on the property. There is a full water journey before the massages offered, and it was extremely restorative, and also felt really fun to do with Matt! We kept giggling at the bubbles, and there's also a cold plunge that he was brave enough to do. Theres a sauna, a cold room and a steam room, and it's really fun to just lean in to being off the grid, and enjoying the peacefulness of the spa. After our water journey, we had a 50 minute Organic Blue Agave massage. We hung out in the pool and made some friends afterwards, and then we had dinner at my personal favorite restaurant, Cocina De Autor. It was an eight course meal with wine tasting. I am usually scared of trying a chefs menu (not the most adventurous eater) but every single course was phenomenal! I was sad when it ended, and also pretty tipsy from all of the delicious wine!
Day 3:
On day 3 we decided to head into San Jose Del Cabo to walk around. The hotel lies directly in between San Jose Del Cabo and Cabo San Lucas. If you're looking to head somewhere a bit quieter for lunch or coffee, I would recommend San Jose Del Cabo. Cabo San Lucas felt more touristy, and also like more of a party spot.
The drive was about 30 minutes, and we used Uber which we discovered works well in Mexico! We spent about 2 hours wandering around visiting shops and viewing local work from artisans. The town itself was a bit sleepy, but it did feel like we were a bit immersed into the local culture. We stopped for coffee at Coffee Lab which has a cute outdoor setup.
When we got back to Grand Velas, we headed to the beach for a sunset horseback ride that we were able to book through the hotel. It cost about $160 for Matt and I. Neither of us had been on a horse for so many years, so it was fun to experience it together!
That night we ate dinner at Frida Restaurant, which focused on Mexican dishes with a bit of a twist. The guacamole was made right in front of us, and it was some of the best I've ever eaten in my life! I also had delicious tacos.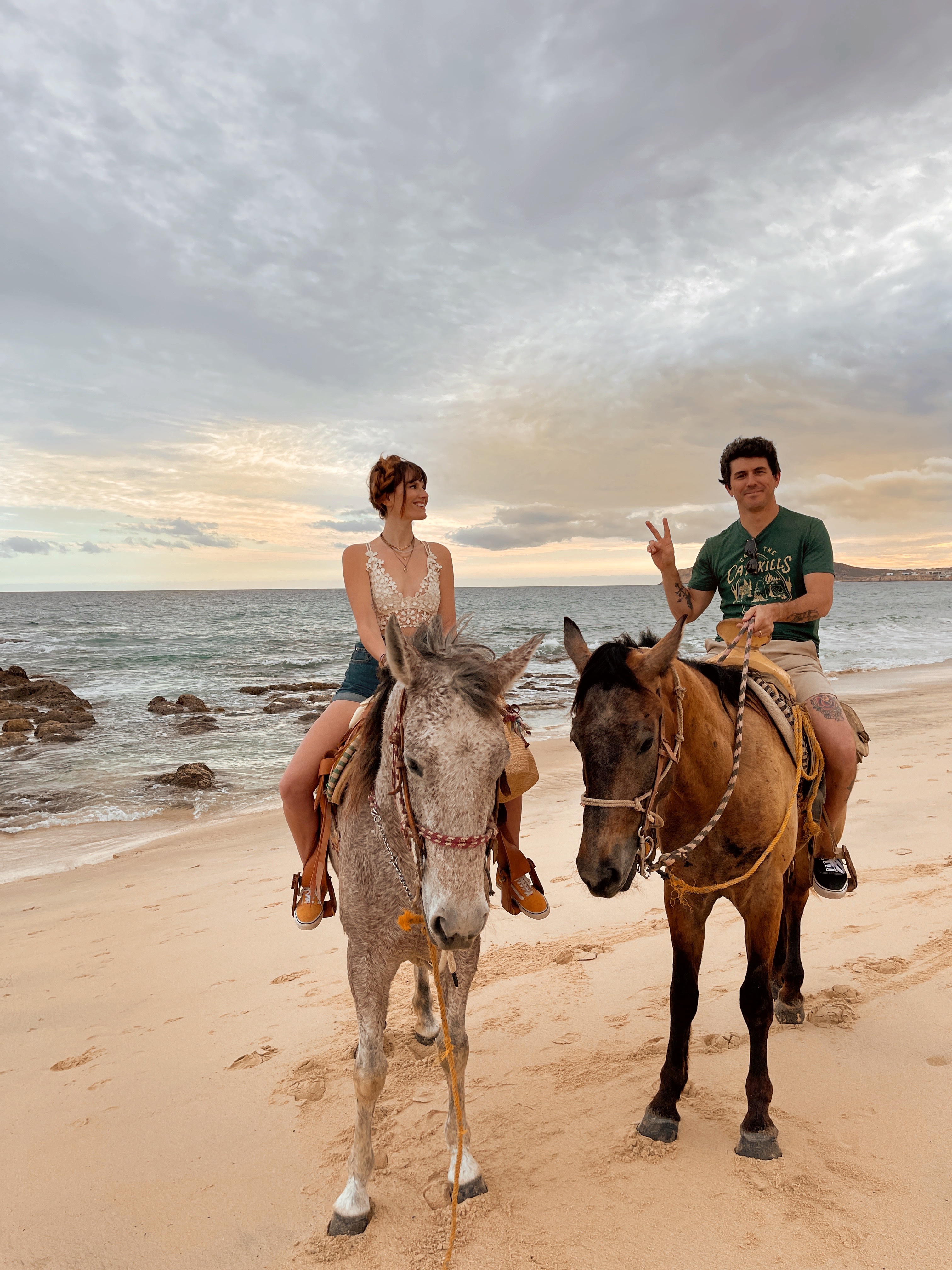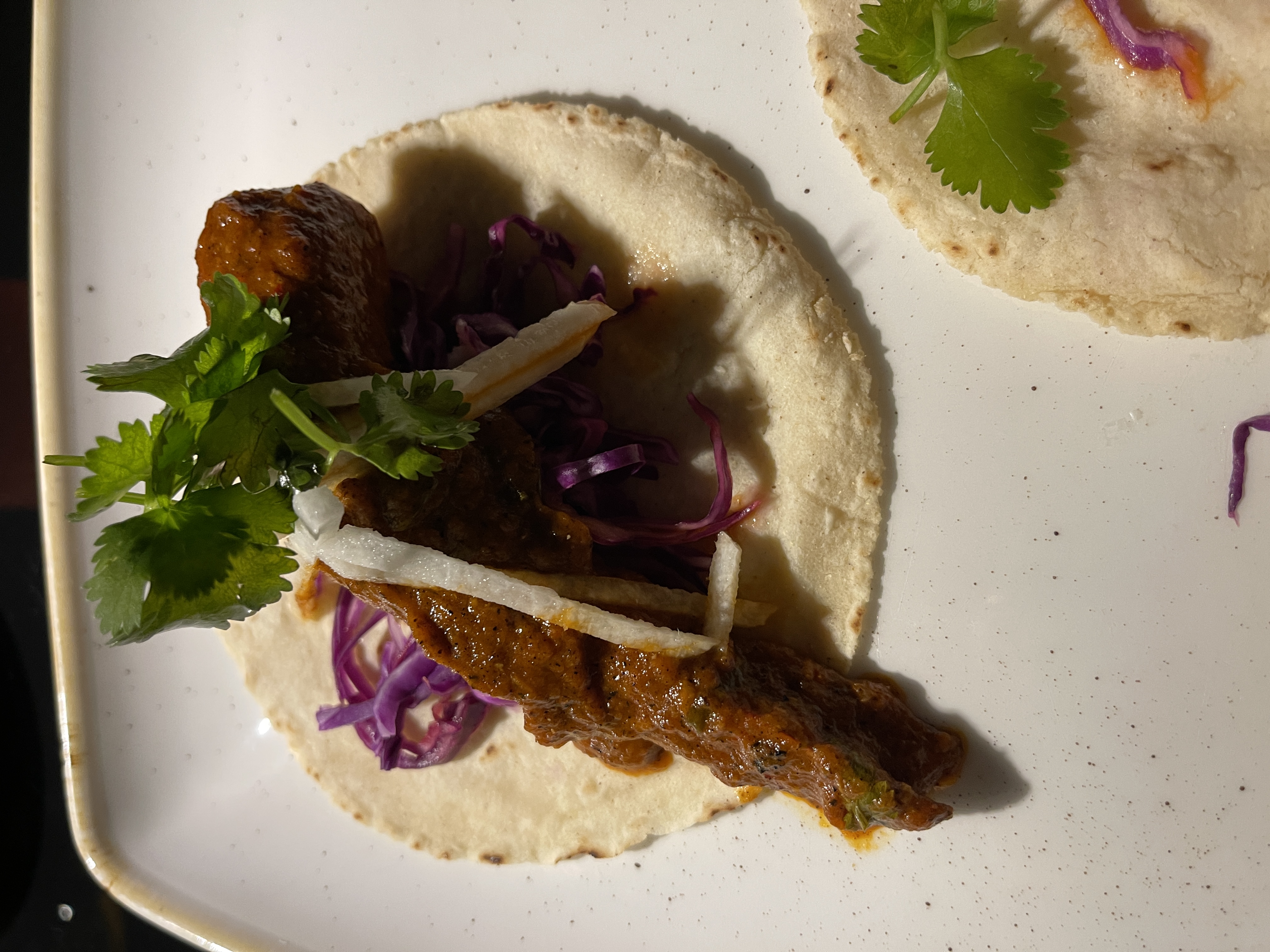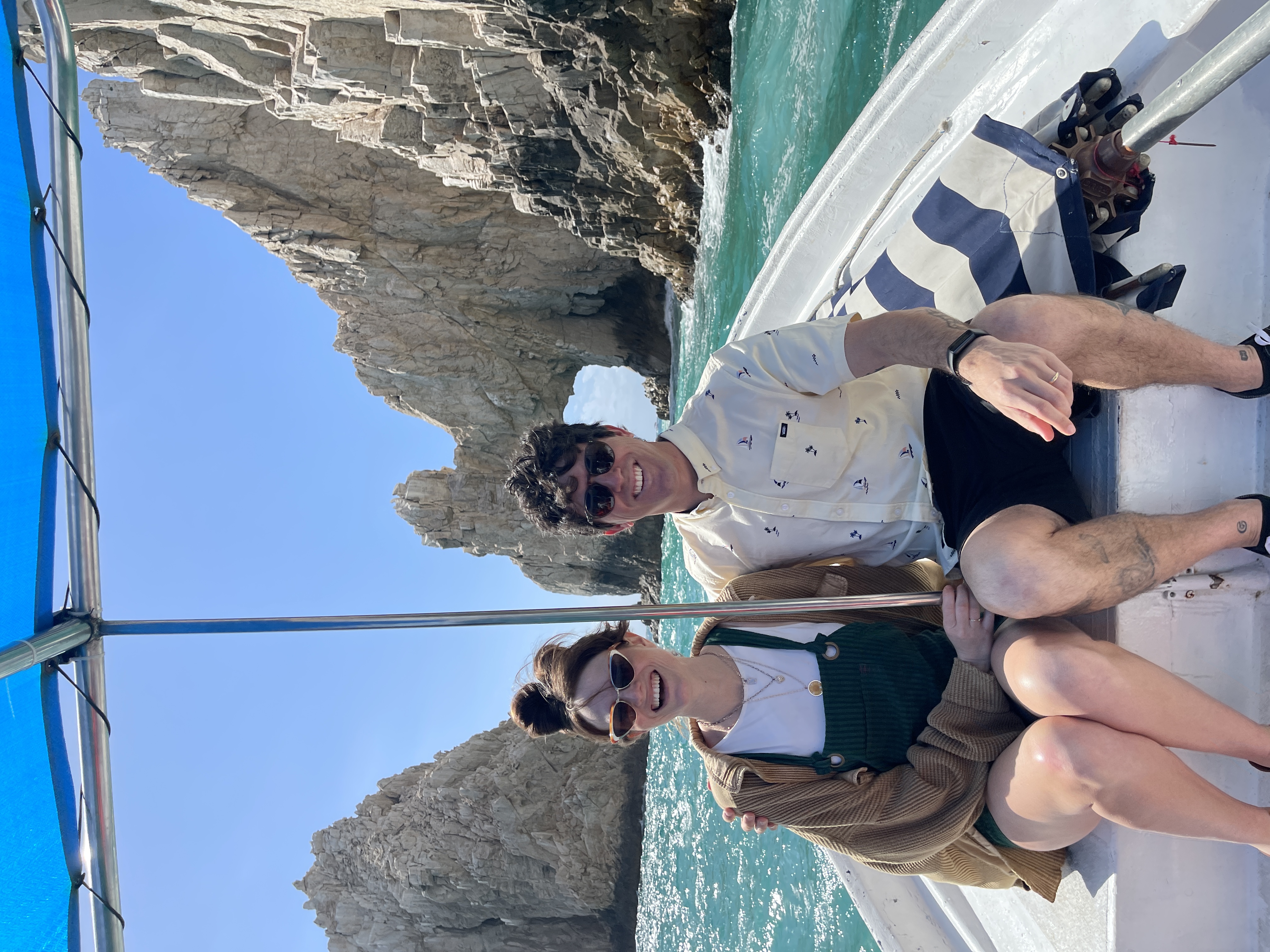 Day 4:
On our last day in Los Cabos, Mexico, we decided to head to Cabo San Lucas by Uber, which also took us about 30 minutes. We were dropped at The Marina, and from there we found a boat to take us out to see the Arch. It cost $30 total, and the boat ride was about 1 hour long. After that we walked away from the marina and in toward a more local part of the city, and we ate some delicious tacos and picked up some Mexican candy for the kids.
On our last night we ate at Velas 10, which has delicious steak and seafood. I basically never order a steak, but felt inclined to and it was a decision I do not regret at all! I took 0 photos of it, because I was soaking in the last moments at the resort.
All-in-all, I think if you are looking for a relaxing and absolutely breathtaking beach vacation with your spouse, or your kids, you literally CAN NOT go wrong with Grand Velas Los Cabos luxury all inclusive resort. I kept saying how I really wanted to come back with both kids, because it's just so easy to be there, and the days just pass by in the best way possible. It's only been two days since I'm home, and I am already plotting how to get us back there. haha! If you have any questions, please reach out, or leave them in the comments below!
Thanks to Grand Velas Los Cabos for partnering on this post. As always, all opinions are my own.
---
!function(f,b,e,v,n,t,s)
if(f.fbq)return;n=f.fbq=function()n.callMethod?
n.callMethod.apply(n,arguments):n.queue.push(arguments);
if(!f._fbq)f._fbq=n;n.push=n;n.loaded=!0;n.version='2.0';
n.queue=[];t=b.createElement(e);t.async=!0;
t.src=v;s=b.getElementsByTagName(e)[0];
s.parentNode.insertBefore(t,s)(window, document,'script',
'https://connect.facebook.net/en_US/fbevents.js');
fbq('init', '2206044136387386');
fbq('track', 'PageView');