Welcome to the latest column within our broader sustainability section, which focuses on what fashion retailing is doing to address the issues in its industry.
This month's column highlights the very real dangers of greenwashing for both the companies involved and consumers. Brought to you by Retail Insider with Clipper and Give Back Box.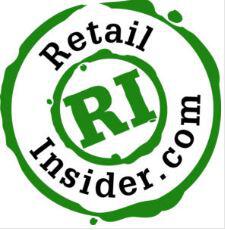 Earlier this year the whole fashion industry was put on official warning by the Competition and Markets Authority (CMA). ASOS, Boohoo and ASDA – these three brands are the official focus of the CMA investigation but make no mistake the results will be required reading for the whole industry. Their alleged crime? Greenwashing. CMA chief executive, Sarah Cordell, said: "This is just the start of the work in this sector and all fashion companies should take note: look at your own practices and make sure they are in line with the law." She further hinted at potential court proceedings if necessary.
This tough stance from the CMA is mirrored in the public's dislike of being taken for a ride. 'Zeitgeist' research from GWI recently showed that a clear majority (64%) only trust brands a little on environmental claims and crucially 40% of those questioned said that fake eco claims dissuade them from buying that brand. And this is the really important bit for fashion brands to understand – making environmental pledges currently lifts a company up in the eyes of consumers so if those claims are shown to be false that brand has further to fall than the company that stayed quiet on its supply chain problems.
The mere headline news fact that ASOS, Asda and Boohoo are being investigated by the CMA is a serious issue for these companies. Many reading such news will assume there is no smoke without fire and judge accordingly in the court of public opinion regardless of the actual outcome. And now some media outlets are also taking a stand – Glamour magazine is on record as saying it will avoid publicising the collections of brands that are proven greenwashers. It advises its readers against falling for selling tricks: "If the label looks like recycled card, has a caring slogan or a leaf motif, don't take that to mean it's truly eco-friendly." A valid point – who hasn't had the thought that 'it's tied up with brown string so it must be homemade' even when we know it's really nonsense.
However, the CMA and media taking an active part in highlighting false greenwashing claims throws up the point about whose responsibility it is to call out, and its flipside, endorse the eco-credentials of any given brand. As things currently stand consumers do not understand the intricacies of supply chains or manufacturing techniques – and neither should they really have to – so anyone suggesting buyers do extensive research on sustainability before they buy is really on to a non-starter. And as we have noted, waiting for the CMA to check out a brand's claims is also a very bad idea as the investigation always implies guilt. The third way is to somehow align the company to an independent and respected third organisation for verification of, or assistance with, its claims/proposals.
This is the path chosen by Chinese fast fashion giant Shein recently. It has announced a goal to cut its emissions by a quarter by 2030. Crucially it is giving the non-profit Apparel Impact Institute (Aii), which specialises in decarbonising the supply chain, a number of millions in funding to help them do this. It will also use Brookfield Renewable Partners to help it power its operations with renewable energy.
In these increasingly cynical times – both in terms of consumers and brands – it may only be working with proven environmentally-minded organisations or the accreditation and endorsement of trusted green benchmarks such as the Better Cotton Initiative, Global Organic Textile Standard, Fairtrade or achieving B Corp status, which can stop companies all being tarred with the same brush on their sustainability claims.
It is truly in all parties' interest for the stain of greenwashing to be washed out as soon as possible. Without that happening even those companies doing really well on their green policies will be unable to get the recognition they deserve as consumers increasingly distrust anyone to keep their promises. Meanwhile a disillusioned public could eventually stop bothering to use sustainability as a deciding factor in which clothes to buy with so much bogus reporting around. And that will be a very sad day for everyone.
Supported by: