That Looks is an online shop bringing 90s catalogues into the digital era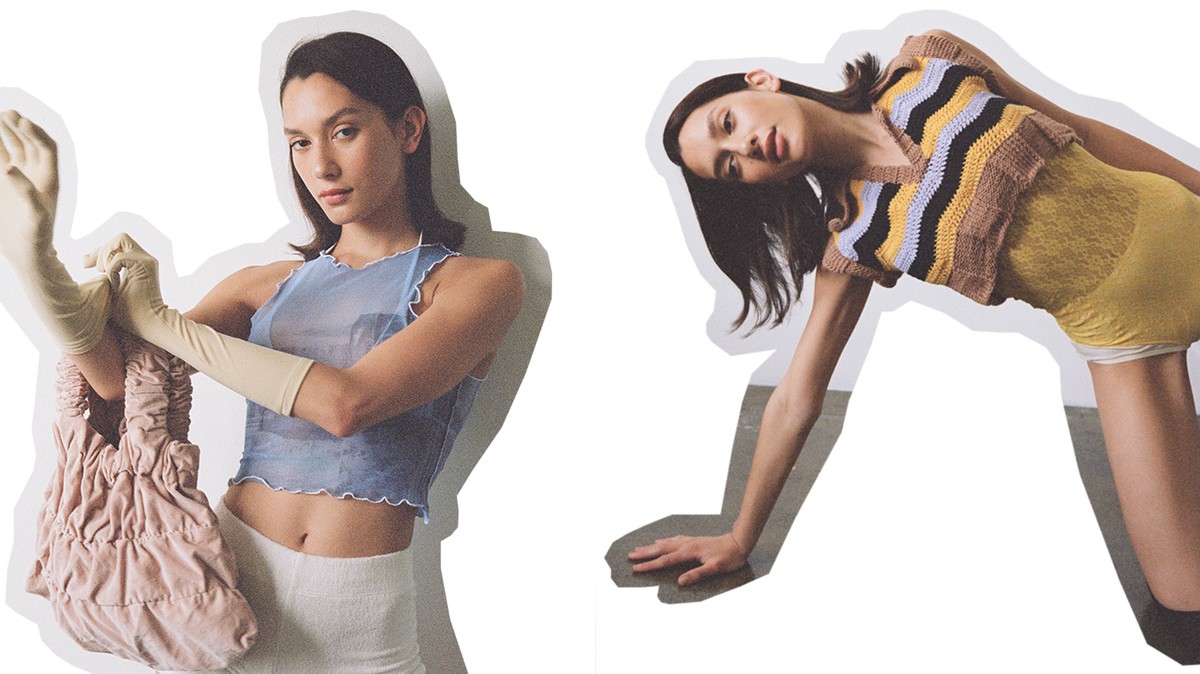 Photos courtesy of That Looks.
Remember the 90s' heyday of the Delia's catalogue? The excitement when it finally appeared in the mail. Flipping through each page, relishing each ineffably cool look and planning the new school year in outfits. There's something so inspiring, sartorially-speaking, about the 90s clothing catalogue. It's the same magic — the story-telling, the intricate creation of a mood — that also characterizes fashion magazine editorials. Since the death of the catalogue — phone lines swapped out for dial-up connections — it's a spark that's been missing from the online retail experience. And it's a spark that New Zealand-based model and entrepreneur Becca Haeger is trying to rekindle through her new, ultra-stylized e-shop That Looks.
At age 17, Becca was discovered by a model scout while shopping at a department store in her native Auckland. It was through modelling that she discovered a love for fashion that ran deeper than posing in front of a camera. "I loved to go to these shoots more than just for the job. I got to meet everyone involved and try on the clothes," she says. "I got into styling by going on these shoots." A few years later, she pressed pause on her burgeoning modelling career to study graphic design. At university, Becca spent her final year crafting her very own publication, from creative direction and styling to organizing photoshoots. "I wanted to merge those two interests of mine, fashion with design," she recalls. Unfortunately, her labour of love never went to print. "It was heartbreaking," she laments. "But it was the best experience. I got to meet all these young creatives who were so excited to be interviewed and featured because they were straight out of university. I loved being able to support them." After graduation, Becca worked for a small boutique, taking care of buying and social media — "for me, it was fun, like a little puzzle, choosing clothes that would go well together" — before moving to Mount Maunganui, a sleepy beach town south of Auckland.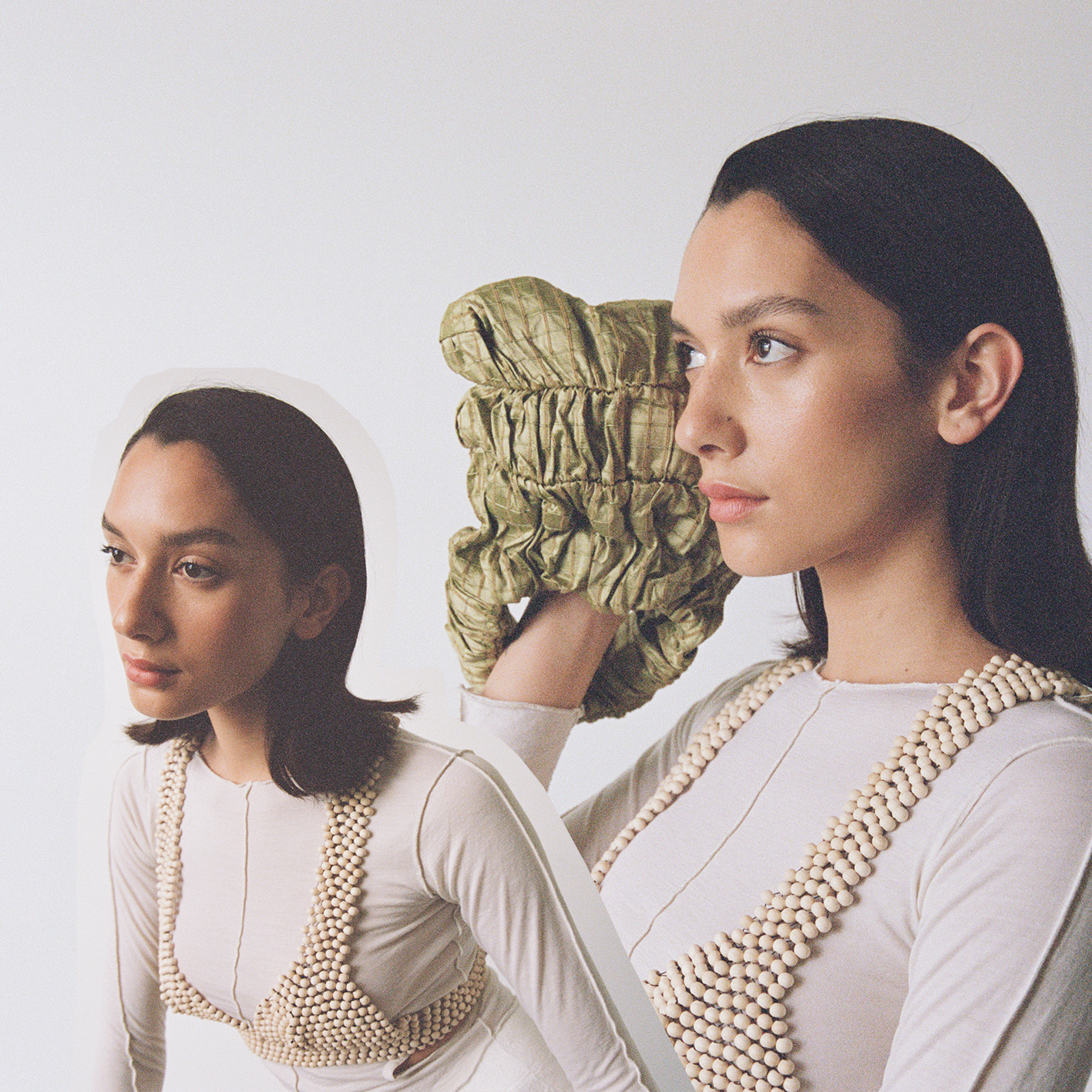 It was there, in "The Mount," as it's known to locals, that Becca launched what would become That Looks. A bit ironically, the idea came as Becca was preparing a portfolio to send to potential employers, one that would merge her penchant for graphic design, styling, creative direction, "all the stuff I'd done over the last few years," she adds. In fact, That Looks' first collection, That Looks Cosy, grew — quite organically — from content Becca had been shooting and styling for her friend Charlotte Jennings' cult knitwear label, Frisson Knits. "It was handy having friends who already had their own brands," she said. "I started helping Charlotte with content for fun, and same with my friend Holly, who has a jewellery brand, The Handmaid. I would shoot them at the same time and style them both together." Add in bloomers, blouses, and dresses from Kiwi brand Beach Knickers, owned by Rose Ackland, a new friend Becca met in The Mount, and That Looks Cosy came together. "The first collection was very small. I shot it mostly on my phone and I got a little point-and-shoot camera and shot it on Rose, because I didn't know anyone down here yet. I didn't really sell anything, but it was more about the fun of creating the website, the design, doing my first shoot with my friends. All the brands from that collection were just friends from around here," she says.
The unique concept behind That Looks is illustrated, quite succinctly, by its name. "The name came to me at the last minute," says Becca. "I wanted it to describe the idea that when you wear something you feel a certain way. I had the idea of creating these looks and the name came from there." That Looks presents as a shoppable editorial, or an editorialized shop. Garments for sale are presented to the client, first, in a stylized full-look, meant to be taken in, considered, digested. They can then click-through to browse and purchase individual items, if they so choose, like a digitalized 90s catalogue. As creative director of That Looks, and with a background in both print and retail, Becca effectively works as both fashion editor and retail director, dreaming up vibes, moods and looks to aspire to, and purveying them to a legion of devoted clients. It's an exercise in translating the magic of the print editorial to online retail. And, In fact, the concept behind That Looks was partially inspired by Becca's own frustrations with shopping digitally. "When I shop online, and I'm going through hours worth of stuff, the most annoying thing is when you see something that you like, but it's just something they've styled the top with — you can't actually buy it," she says. "I wanted to have everything you see in the images for sale."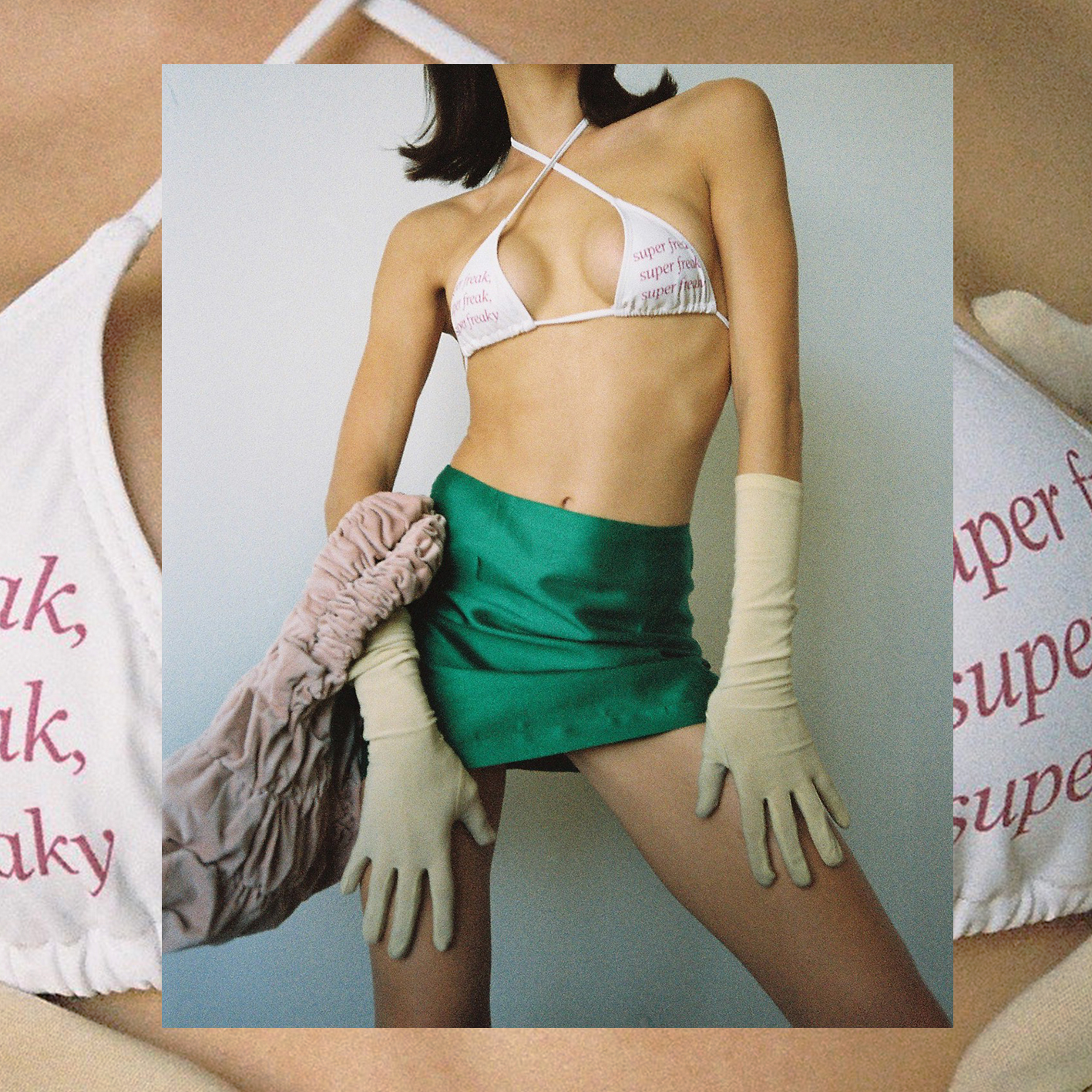 It's a much more curated approach to e-commerce, one that favours quality over quantity and lends itself to a slow-fashion sustainability. "I've always been a supporter of spending money on something you're going to keep, and not because it's cool or trendy right now," Becca explains. "I have some of the garments from my first-ever modelling gig, seven or eight years ago, for Georgia Alice. I still have all those pieces and I would never think of selling them, ever. I think it's nice to collect things like that. When I go shopping, I'm looking for something that I'm going to have for a long time, something that's going to complement other things in my wardrobe rather than thinking, 'Oh I want this right now.'"
Through the shop's unique 'looks' concept, Becca also hopes to bring a second-life to older garments. "When I started, I really wanted to stay away from seasons or what's necessarily 'new'," she elaborates. When approaching brands for garments to fit her vision for a That Looks' collection, Becca considers the label's whole back-catalogue, samples from seasons past, perhaps. "I don't need the garments to be new and cool and current-season," she says. "In the future, I think it would be cool to get a bigger brand and use past-season clothes, ones that people haven't seen in a while, that they might still have stock of. And through That Looks, be like: 'Look, I know you have this in your wardrobe. I've styled it this way.' Re-contextualizing old pieces." She's also interested in pulling items from her own vintage collection and That Looks' archive for future collections — a sort of endless style reincarnation. It's refreshing. She relates the concept to dressing up with your friends for a night out, going through their closets and trying on their clothes, making them rethink items that were possibly bound for the bin.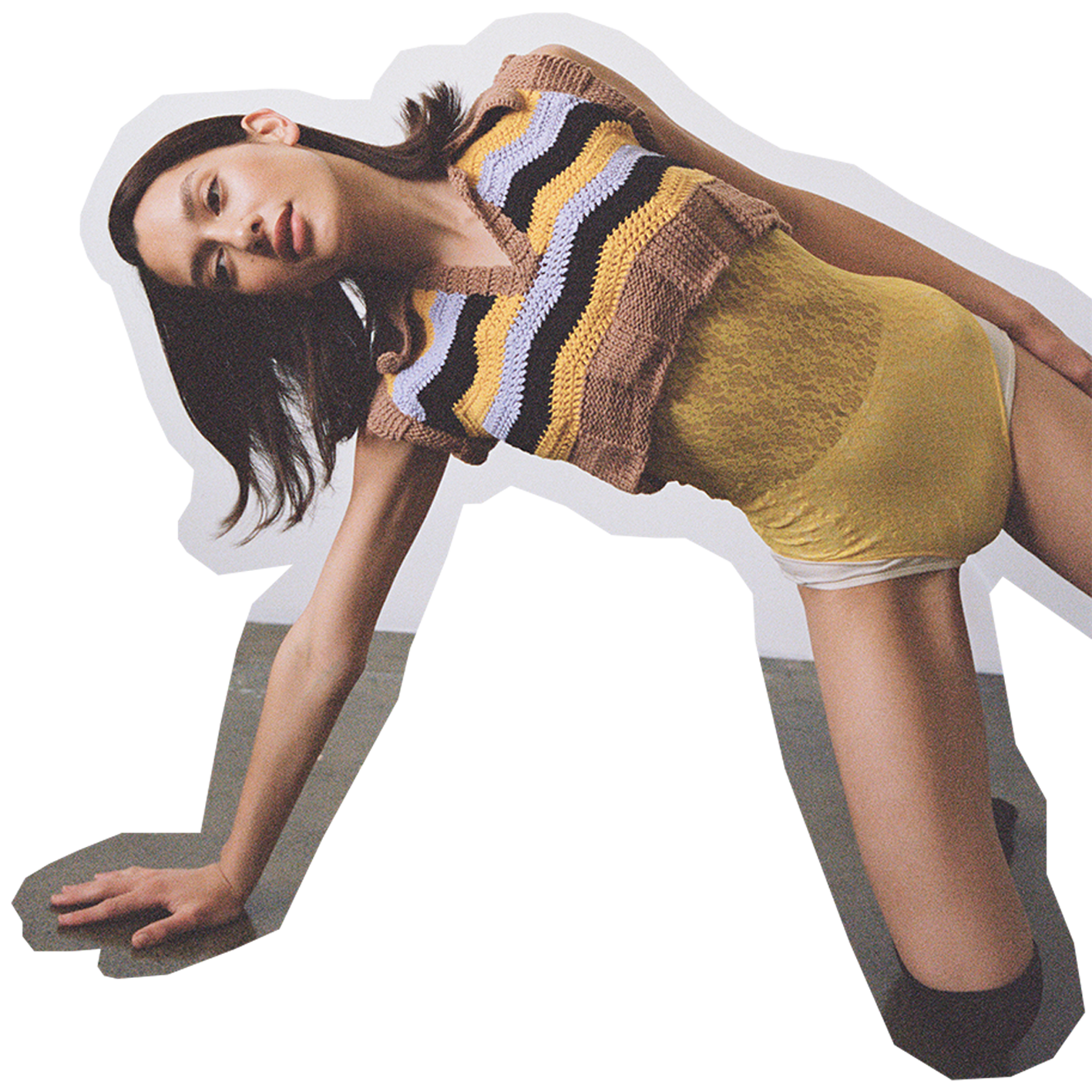 In fact, much of That Looks embodies the fun of dressing up with friends — for a night out or otherwise. While the concept for each collection begins with Becca — inspired perhaps by a stroll on the beach or a quarantine-induced magazine binge — the real work begins with the help of a few friends. "I usually style the collections myself, with my friend Charlotte. We get together with all the pieces and try them on. It's really fun," she adds, with a smile in her voice. "I also find it a lot easier to do shoots with friends. It's less stressful. You can tell them what to do," she laughs. The photographers and models behind each lookbook, the designers behind each carefully-selected garment are also friends — or friends-of-friends — part of what Becca describes as a "creative circle" that has slowly, organically formed around the platform. "The best part of it all is that all the designers who are involved share the content, and once they do I've got other designers contacting me. Everything in the store is made by hand or in New Zealand. I think it's nice to know when you buy something from That Looks, you're supporting someone in some way."
As for the future of That Looks, Becca's hoping to go full circle, from digital, back to print. "My biggest aim, maybe in 10 years, is to have an imprint, like a lookbook or a catalogue to accompany each collection. A little booklet that has everything you need to know about the designers and their garments, so when you buy something you know who it's from, where it's from. I think to move into print would be a fun shopping bonus."