Metallic Boots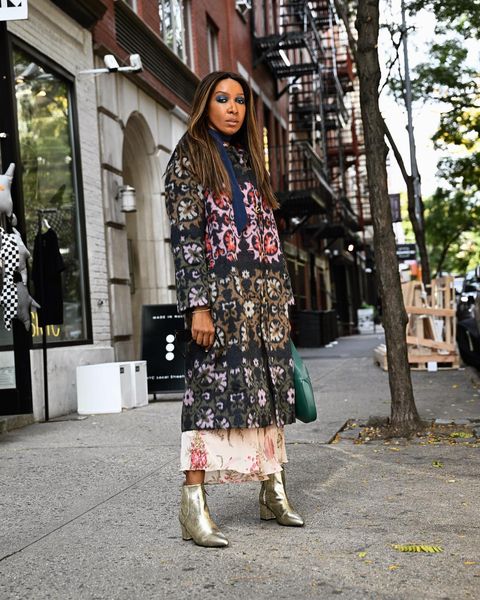 Metallic boots are having a MOMENT right now!! They've quickly become an integral part of my collection of winter boots. At first glance, metallic boots strike as something that would be difficult to wear. Oh, that is SO wrong!! In fact, they serve as being the exact spice that my wardrobe needs during the colder months. One of my favourite ways to style them is with bold prints – especially a multi-colour printed maxi dress! Bring back the joy of winter dressing with a metallic edge. You can give those black boots a rest!
Platform Boots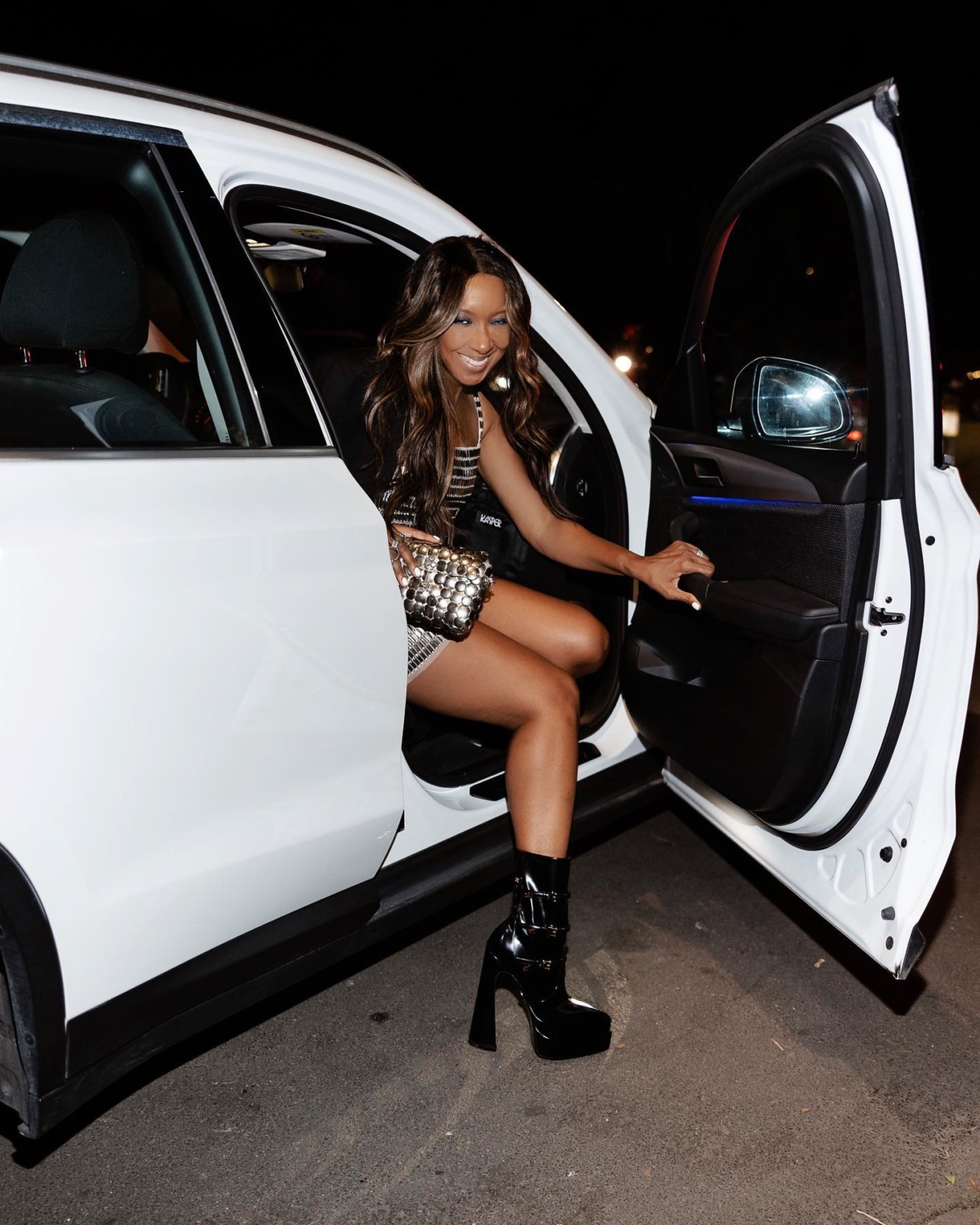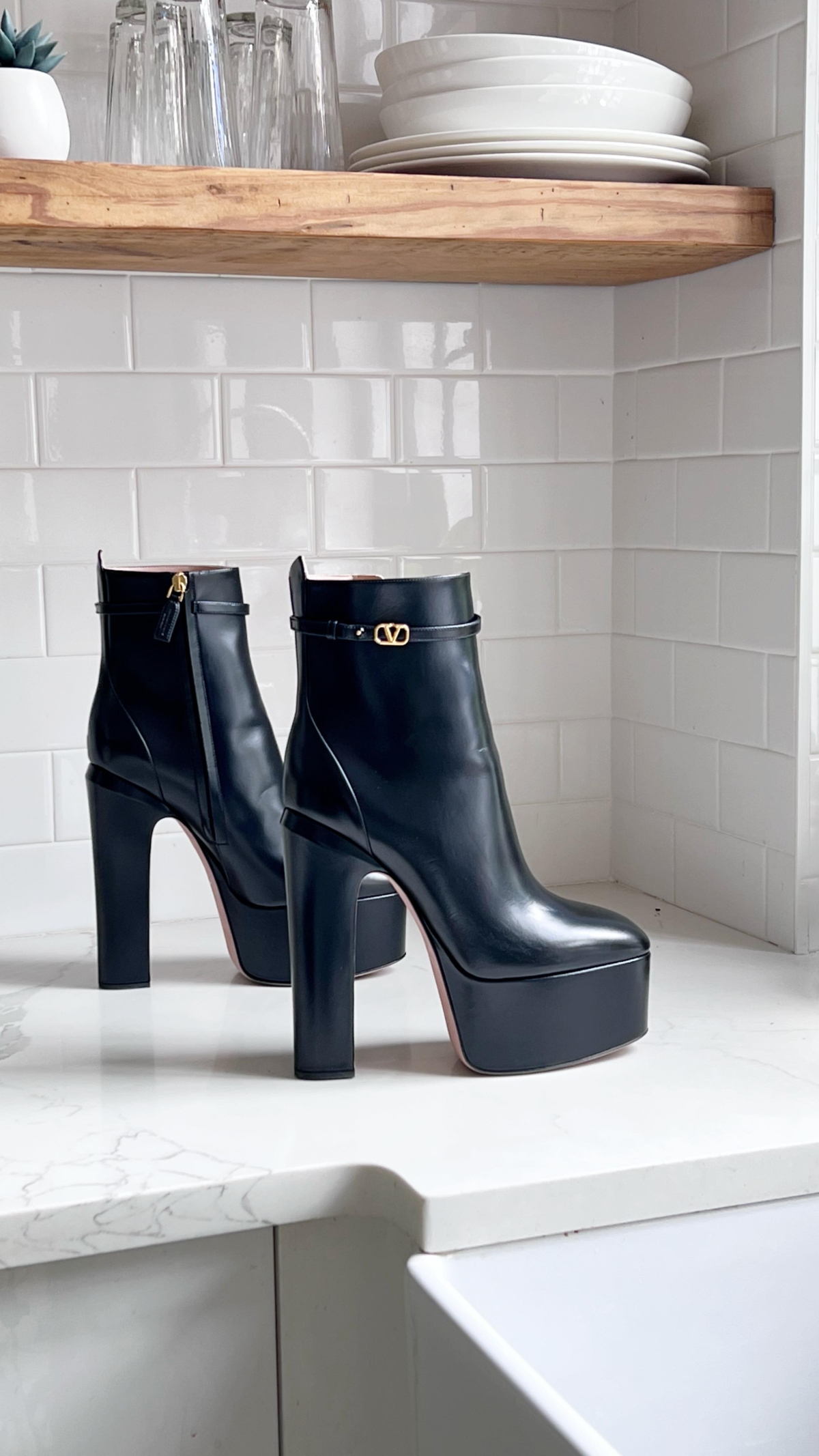 Ugh. Just look at them! No words needed to be honest!! Platform boots will always be in my basket, like those Versace boots featured on my TikTok and Instagram! They give that elevated feel (literally too) to your evening wear. Which is just as well because there's so many holiday parties coming up. If you're looking for an investment that has endless styling options – add platform winter boots to your basket!!
Cowboy Boots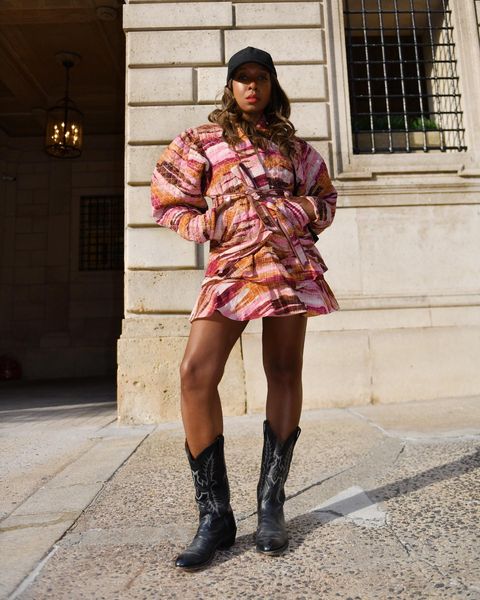 If you've been following my social media for a while, you'll know I'm OBSESSED with cowboy boots! I'm thinking about those cult classics from Ganni I wore last year (here's a similar from Ganni right now). Cowboy boots are the type of shoes you'd be surprised by how many times you reach for it in your closet. All I can say is that it's A LOT! They're great to pair with more feminine looks to balance the vibe. Besides, if you're a lover of mixing vintage looks to your outfits, you'll love these!
Combat Boots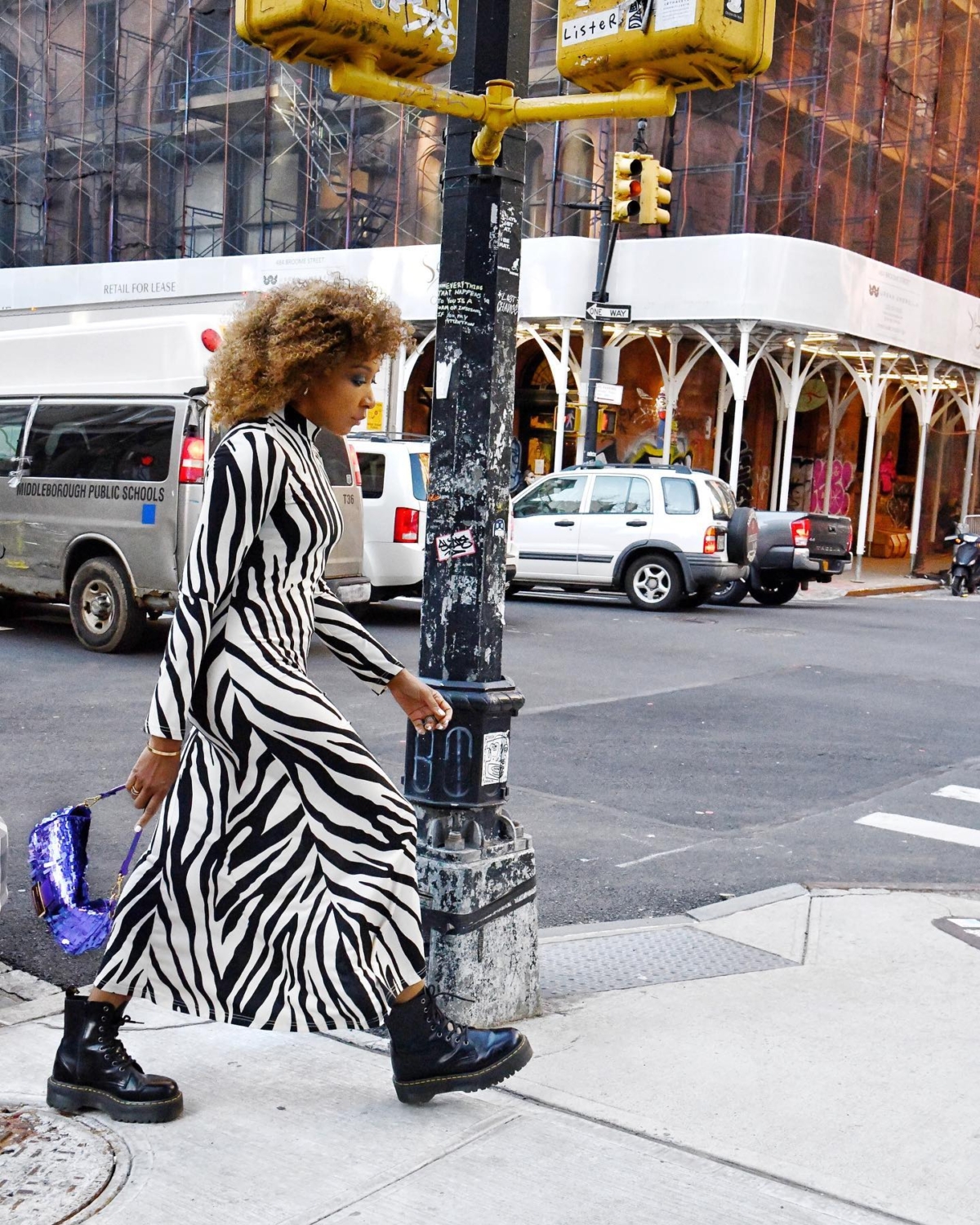 Would it really be my basket without a pair of combat boots? NEVER. There's no winter that goes by that I'm not wearing a pair of these. Let's face it, it's a staple that we can't live without! For me, the chunkier the sole the better!! If you already own a pair of black combat boots, why not try an alternative colour like the taupe ones I'm wearing? I love the different feel and tone they give to an outfit by simply switching from your regular black! Pair with some parachute pants and a puffer to complete the look!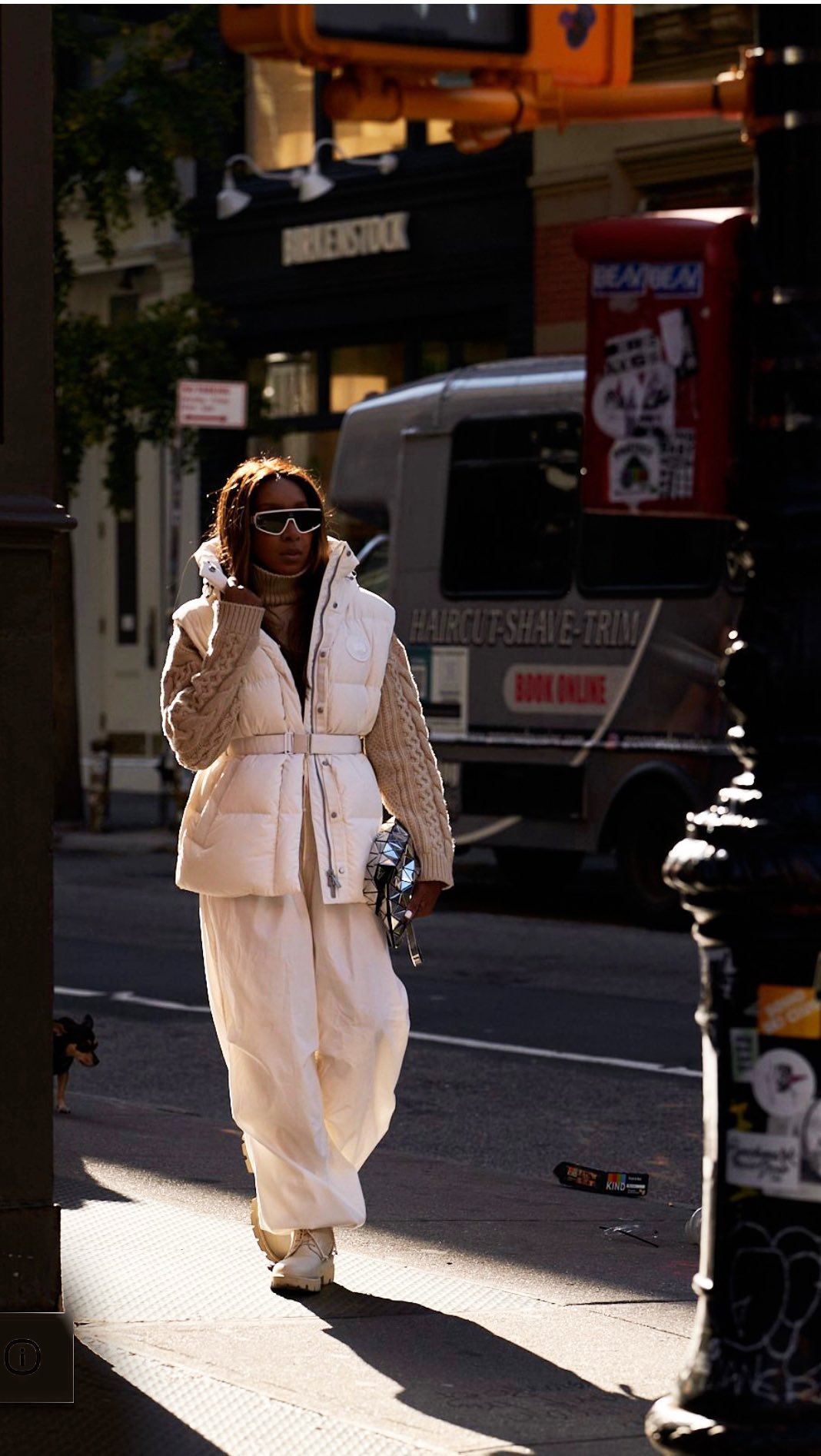 Patent Black Boots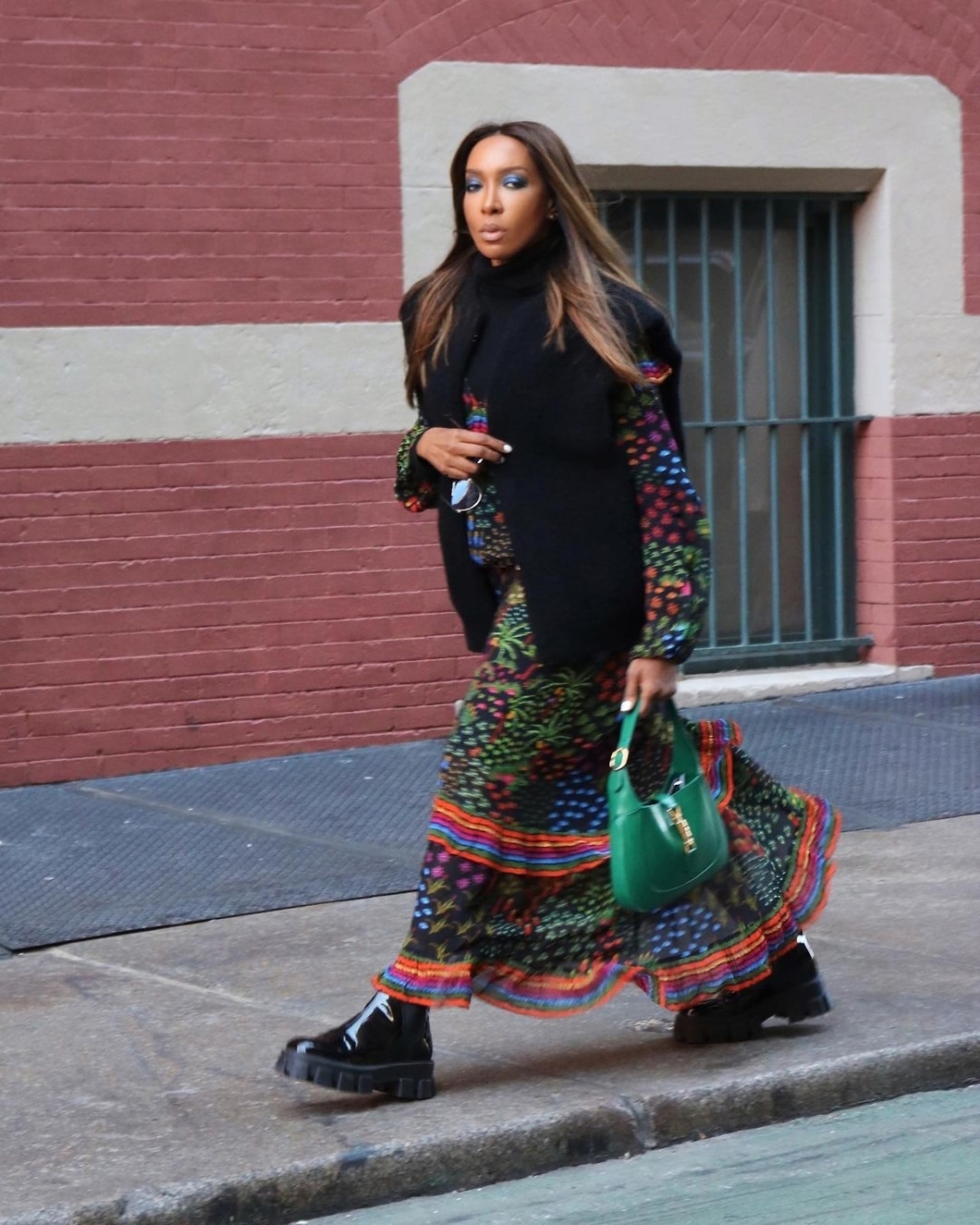 A pair winter boots that I've been adding to my basket are patent black boots. I just LOVE the contrast and play of textures they give to an outfit! They're just as easy as your regular black boots, just with a bit more to play with the eye. If you're a self confessed maximalist like me, you'll love how they both balance the outfit and also doesn't get lost in the entire visual. For those of you that are new to these types of boots, I'd recommend going for knee high patent black boots! They are as classic as they come and you'll see the difference instantly when you pair them with your regular outfits.