Make-up and fashion change over time, with the 90s currently enjoying a resurgence as baggy jeans and jelly sandals make a comeback.
Older styles, such as victory rolls and sideburns, have yet to enjoy a second heyday, and, as such, can clearly date photographs and videos.
A team of hair stylists and make-up artists have been exploring bygone beauty standards, recreating a century of iconic looks, which they've uploaded to TikTok.
Saifullah, posting under Humanity_w0rld online, has shared decade-by-decade transformations for such countries as Russia, France, Poland, China, Japan, Indonesia, Egypt, Pakistan, India or the Philippines. And the team also made over a woman representing the evolution of female beauty standards in the U.S., but it's the male version that has proven to be a hit.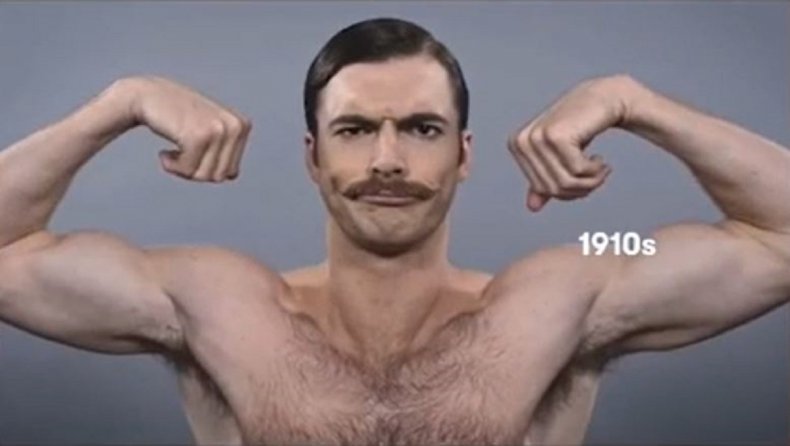 Shared at the end of June, the 19-year-old video editor, based in the United Arab Emirates, shared a clip entitled "100 years of beauty USA," which has amassed more than 36 million views.
The team went to work on a male model, making him over into a 1910s pin-up, with slicked back hair and an era-appropriate moustache. Fast forward to the roaring 20s and the facial hair is gone, replaced with a clean shaven face and a sharp middle-parting.
The 1930s see a side parting, with each side of his fringe carefully crimped, along with a thin moustache. He sports a soldier-inspired look for the 1940s, with a sailor's hat perched on top of a bouffant quiff—and the facial hair is gone.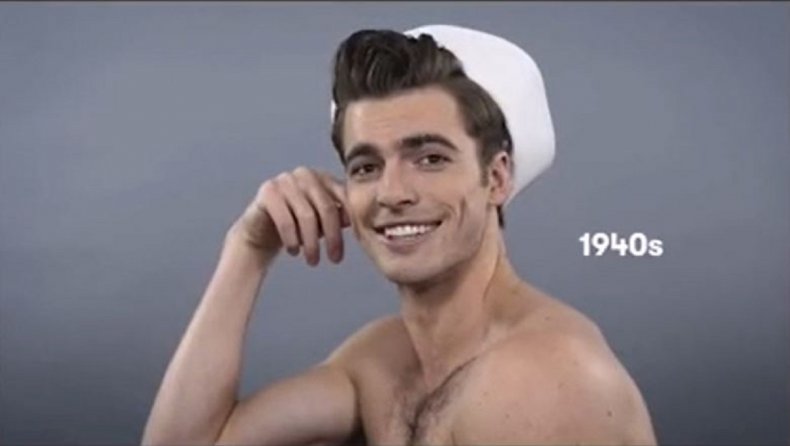 The 50s boast a James Dean-esque hairstyle, and the model even brings out a comb to touch up the sides, a pose indicative of the time. The swinging 60s mark a dramatic change, as facial hair is back with a vengeance, with a bushy moustache and goatee, while the shaggy hair has been given volume and texture.
Unsurprisingly, the 1970s look is a full beard and moustache, with shoulder-length unkempt hair channeling the classic hippie vibe. Fast forward to the 1980s, and it's back to clean shaven, while his mid-length hair has been fully slicked back in a Freddie Mercury-inspired do.
The 90s see a similar look to the 70s, with a grunge-themed look—embodied by the man head banging while holding his hand aloft doing the rock sign—modeled on Kurt Cobain. And facial hair is back once more, although less wild than in previous decades.
The turn of the century sees the return of the gravity-defying quiff, as hair gel makes an appearance. And the 2010s see beards once again in fashion, and the debut of the now infamous man-bun.
Commenting on the video, people were fascinated by how much has changed in a century, as BG Corp thought: "1940s is the best."
Barbwithers21 commented: "The 80s reference."
Jakku Daniera reckoned: "The 60s are the worst."
"Petition to bring back 1950s," On Your Left said.
While .R.2.7 asked: "Why he look good in all of them though."