How do you style tweed? Maybe try making it the tomboy aesthetic. We all know tweed. A tweed jacket is a timeless wardrobe piece that will fit right into your wardrobe, whether you spend most of your time in a formal office or in a more relaxed setting. The fact that a tweed jacket looks just as great in off-duty combinations as it does in sophisticated ensembles makes it an ideal go-to jacket to throw on wherever you go and a savvy investment piece if you ask me. However, sometimes you might look at it as being boring and like there's nothing unexpected about it. Think again!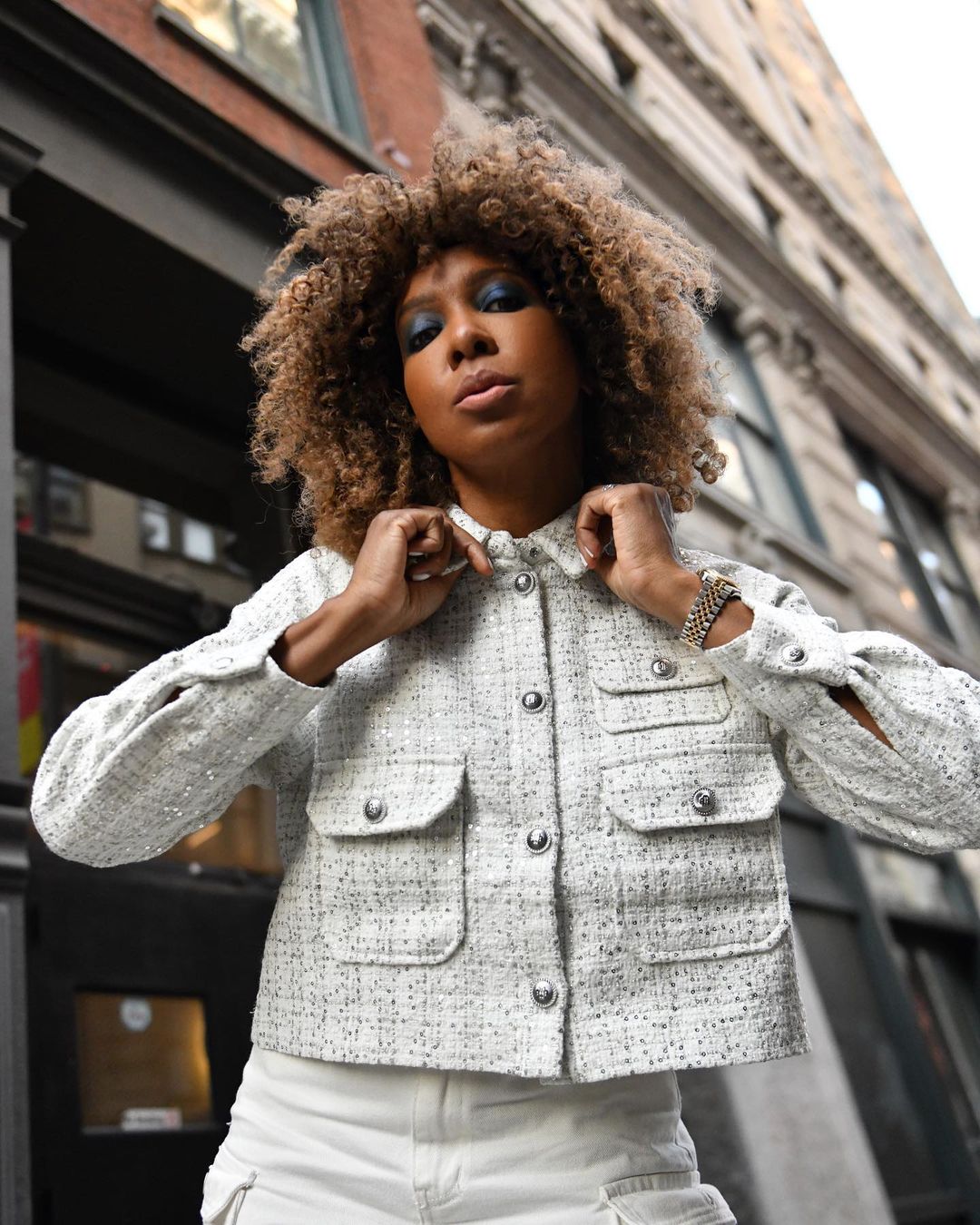 5 ways to wear tweed the tomboy way
If you're afraid of looking too pretentious, don't be. I will tell you how I would wear tweed.
Option 1: Wear a simple boxy black or white tee under the jacket and leave the latter unbuttoned. Order the jacket a couple of sizes up for a looser look. 
Alternative: Wear it with a denim skirt and round off with combat boots to instantly step up the oomph factor of your ensemble.
Another one: Add an oversized biker jacket on top and the whole look will come together way cooler.
Option 4: For a laid-back and cool getup, dress it down with oversized distressed jeans or cargo pants — these two pieces play brilliantly together. No fuss yet totally stylish!
Option 5: With sneakers such as Adidas Samba or Nike Blazer (retro) or New Balance 530 (chunkier but not too much). These will bring a dash of playfulness to an otherwise all-too-safe look. 
If you don't want to add extra elegance and femininity, stay away from blouses with ruffles or a bow tie and even a classic button-down shirt. Another way to break the way-too-polished vibe of this jacket is to play with color – instead of going for some (sometimes boring) neutral option.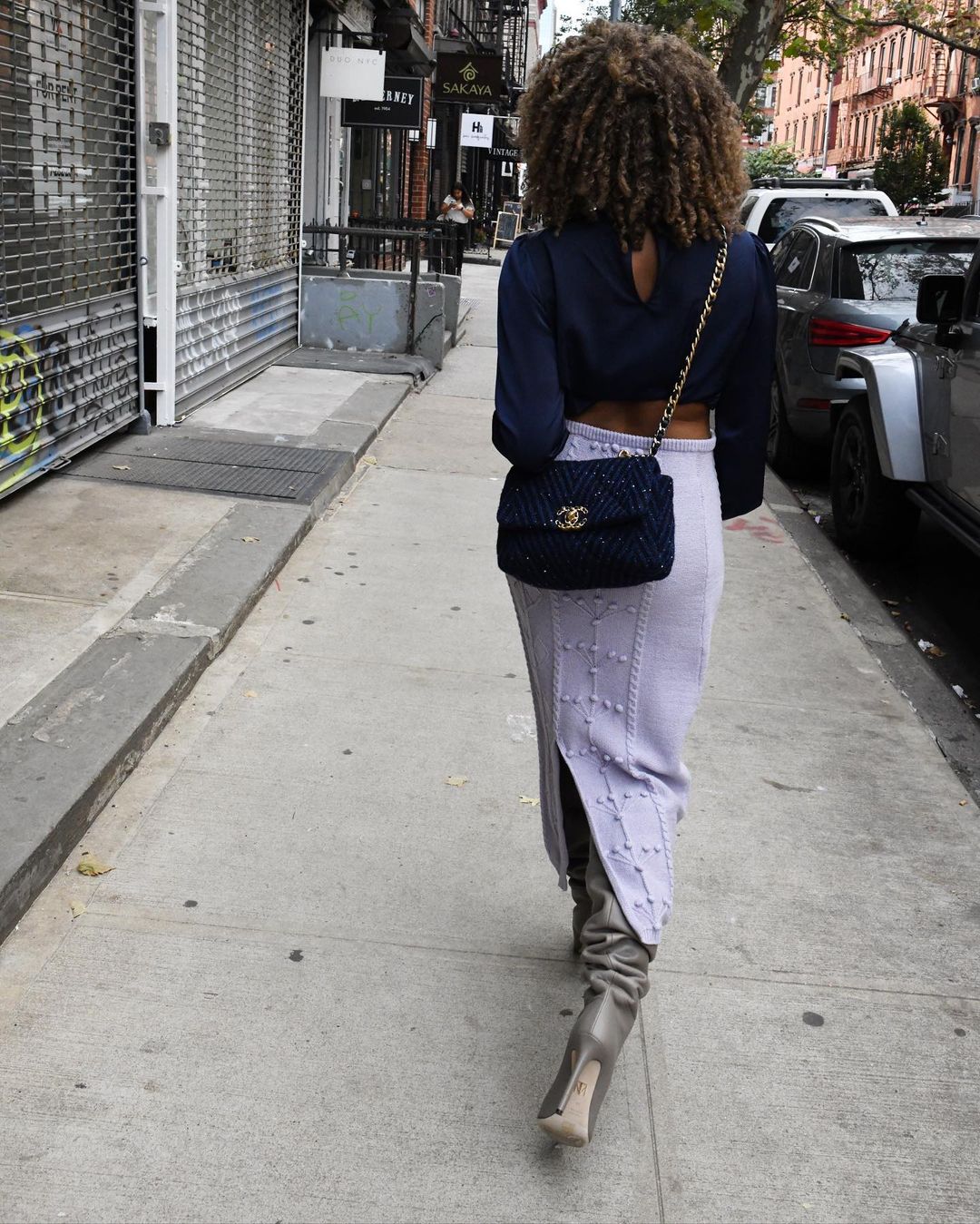 Finally, the easiest way to add some boyish punk flair to a look is by using accessories – as in a chunky chain (maybe several layered) and a pair of really oddly shaped earrings. Stack it up, baby! Take a look at the options I found below. 
Plus if a tweed jacket is too much for you, why not try a tweed bag? I own a Chanel tweed flap bag in midnight blue and it makes for the perfect autumn/winter bag. Left a few options below as well, for you to have a look at!

Question: are you up for this tweed revival? Yay or nay?