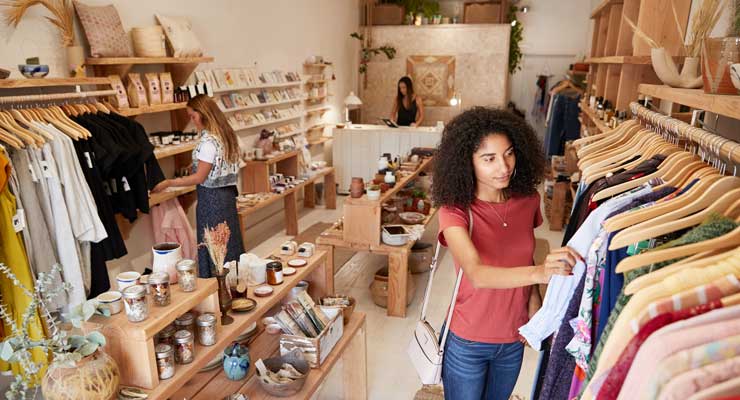 by Marla Bracco
Regardless of what your retail store looks like, one thing is for sure — there can never be enough space for merchandise. It is important to make sure that you use your space wisely so customers can comfortably browse your store while being able to see as many products as possible. 
For store owners and sales associates alike, it can be rather daunting to come up with a retail floor plan. With traditional clothing racks and shelving taking up much of the store's capacity, inventory can suddenly feel crowded, messy, and downright overwhelming. However, merchandising does not have to become chaotic. With the proper retail fixtures, you can create an organized, enjoyable shopping experience for your customer. 
One of the best ways to achieve peaceful yet profitable paths is by using slatwall fixtures to direct traffic flow. Versatile slatwall fixtures often easily adhere to the walls of your space and allow you to showcase relevant items and complementary accessories in each department. Featured below are several different slatwall fixtures and clever ways to use them to highlight – and sell – inventory in your shop.
---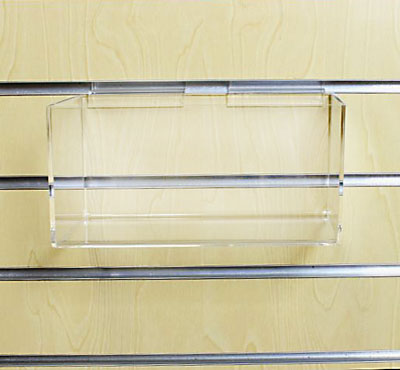 Acrylic Slatwall Trays
Ideal for small objects such as toiletries, socks, gloves, earbuds, and bath sets, acrylic slatwall trays offer a wonderful cross-merchandising opportunity to highlight smaller products that would otherwise be passed up or shuffled around in the mix of your store. These acrylic slatwall trays can be strategically placed in appropriate departments, helping consumers grab small buys to complement their bigger purchases. For instance, directly above your winter sweaters or jackets display could be an acrylic slatwall tray with gloves, scarves, and earmuffs that happen to perfectly match their jacket counterpart.
---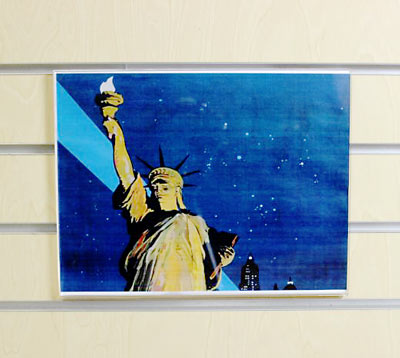 Slatwall Sign Holders
Directional and offering a clean aesthetic, slatwall sign holders can be used to help consumers find specific departments or areas in your shop. Used to announce inventory or stock items, they can often be positioned around your store's space with captivating imagery to help customers locate where kitchen gadgets are or where exactly electronics are located. They also are a wonderful way to inform loyal shoppers of manager's specials and seasonal sales. Slatwall sign holders take up modest space and can be conveniently positioned above inventory, so they can be seen with ease while customers shop nearby.
---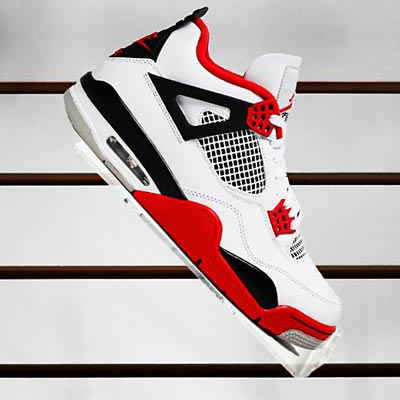 Slatwall Shoe Display
Specific to clothing stores, boutiques, and athletic shops, slatwall shoe displays are a wonderful way to conserve space in a store and showcase new styles without creating a messy or chaotic look. Often preferred by athletic and sports stores with copious amounts of sneaker styles, this easy retail fixture allows consumers to easily find what they are looking for without having to dig through mountains of shoe boxes. From a retailer's perspective, it is a simple and eye-catching way to display the latest trending footwear and entice passerby crowds to pay their store a visit. 
---

Slatwall Hooks
Efficient and effortless to install, slatwall hooks are an accessory's best friend. These fixtures are go-to merchandisers for showcasing complementary jewelry, scarves, headbands, and other fashionable items. They can be positioned to lay above your main inventory focal points such as sweaters, jackets, blazers, and other large ticket items. This is a subtle way to promote, complete a look, and help your store make sales without having to lift a finger.
---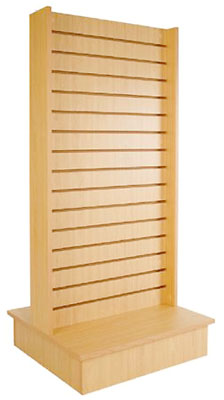 Slatwall Merchandisers
Offering optimal maneuverability and ample display space, slatwall merchandisers are a fantastic addition to any visual merchandising plan. Excellent for displaying sunglasses, earrings, necklaces, bracelets, and keychains, these convenient merchandisers assume little to no space and can hold an ample number of items. Place these sleek fixtures near your boutique's registers to promote last minute purchases that cannot be missed.
Whatever the space size, season, or merchandise, cost-efficient slatwalls, gridwalls, and accessories can be utilized to save space and promote profitable paths to retail sales and checkout lines. Simple and reliable slatwalls provide retail spaces always-in-fashion classic merchandising options for less.
Marla Bracco is a professional content creator for the retail industry and a writer at shopPOPdisplays.com, a leading manufacturer of in-stock and customizable retail point-of-purchase (POP) displays and merchandise.
---
Related articles: