Can you believe it? It's almost Thanksgiving!! It's a marker of the beginning of winter festivities. Things are about to get cozier. There's more baked foods on the table and you might just be receiving calls from distant relatives very soon! Thanksgiving outfits have been popularized by American media with almost every TV series featuring a Thanksgiving fashion moment. It's time to tap into your more 'wholesome' of dressing sides, but that by no means it can't be stylish!! 
Cozy Chic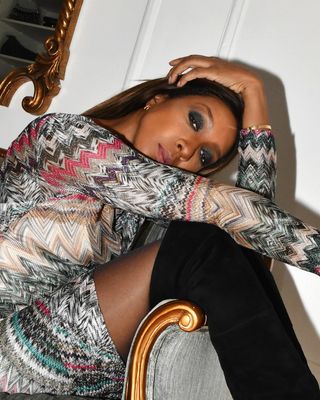 Cozy outfits is a Thanksgiving classic! You've probably reached to your go-to knitwear.  However, coziness doesn't have to be limited to jumpers or cardigans. Let's elevate our cozy game a little with something chic such as knitwear dresses! It's really perfect timing because knitted dresses are in vogue (you might have read it in my 'Knitwear Trends' article). I ADORE this dress from Missoni – the pattern is not your usual type and it offers a more sophisticated look! Pair it with knee-high (or even over-the-knee!!) boots to complete your cozy chic outfit! 

Feminine With a Bit Extra!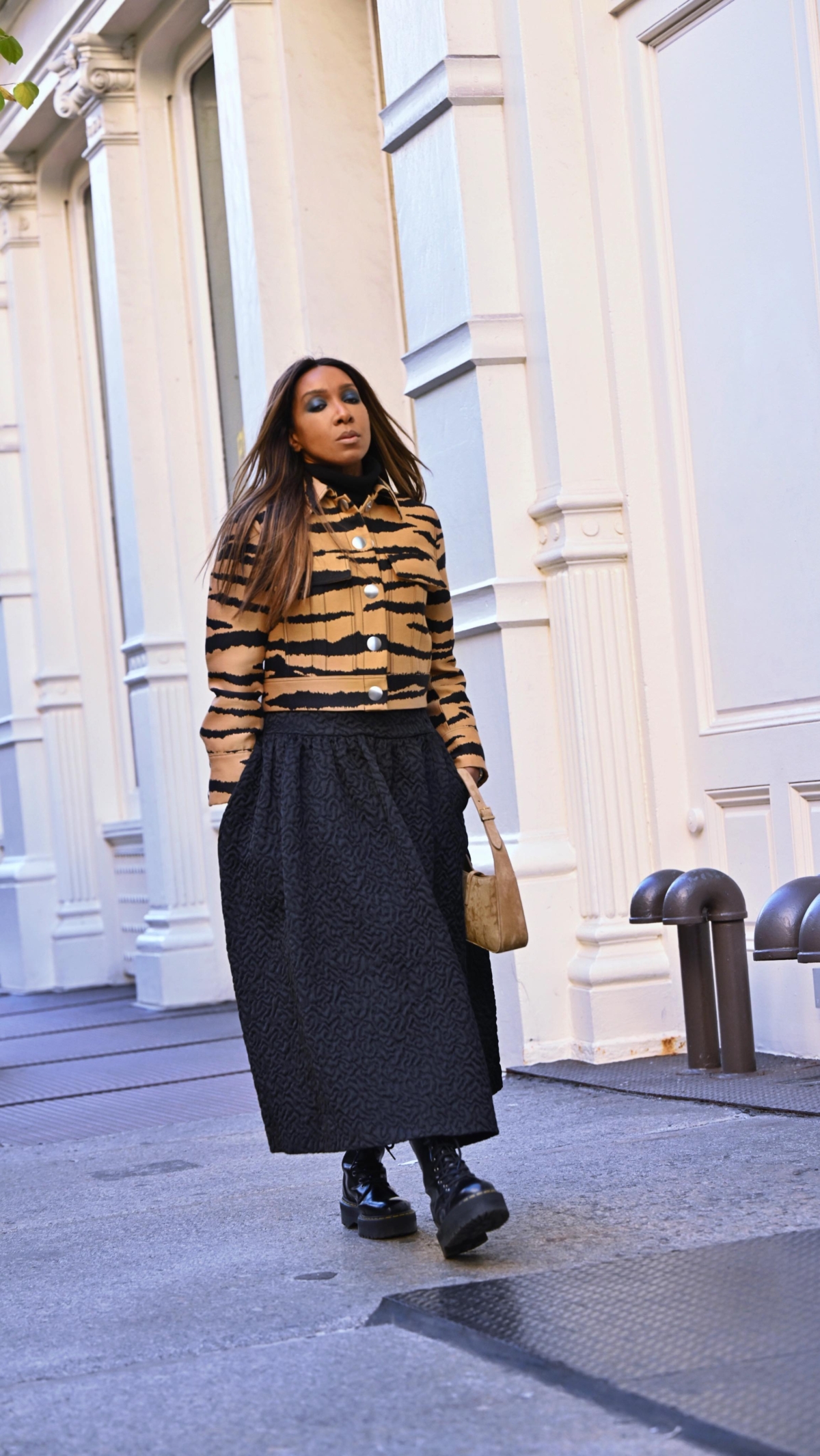 Thanksgiving is a great moment to bring out your feminine side – You'll be finally able to take out your dresses and skirts that are heavier and have more material! One of my best new purchases was this Simone Rocha skirt – I just love the texture and structure the skirt gives you! While it's easy to pair the skirt with an equally feminine top, why not mix things up with a print? Tiger print is perfect because you can really play with the brown tones in the rest of your look to balance everything while giving that fun spark!! I've always loved prints, so why tone things down – let it play as your advantage!

Borrowed from the Men's Neutrals
Mixing neutral coloured menswear is something I've been LOVING right now (though if you know me well, you'll know I'm always looking in the menswear section)! I love the apron jeans from OUEST that I wore for Paris Fashion Week that I bought another in a neutral beige. The neutral tones gives the menswear a softer look while still retaining some of that tomboy vibe! If you want to level up your soft-neutral-menswear look, opt for a cropped cable knit jumper (I bought mine from The Frankie Shop last year!) The chunky knitwear will also help soften the overall outfit into something more festive.
What are you wearing for Thanksgiving?