We challenged the students of the British Academy of Jewellery to produce a creative CAD design motivated by a piece of architecture they felt inspired by and then selected the best designs to be 3D printed in silver.
We used the challenge to test their creativity and see what amazing creations the students could come up with, designing with Cooksongold is limitless and showcasing these incredible pieces portrays just what you can do!
The Skyline Ring
Her ring was inspired by the modern city skyline, created by the architectural forms she passes everyday in London. Featuring this as a silhouette form running around the band of the ring. The front section of the piece features arcs and lines inspired by the iconic bridges of the city. Alongside where she grew up in Newcastle. A touching design showcasing both personal history and beautiful architecture.
'Personally, crossing the Tyne Bridge meant the start of many journeys and adventures in my life, and the bridge is also symbolic of the movement of people between cities and settlements and an important part of the bustling life of the city' -Lucy
We also asked Lucy how she felt using CAD to bring her idea to life:
'CAD was a great tool to enable me to realize these ideas as I was able to accurately and efficiently create silhouettes of the city, struts of the bridges and use the "Flow Along Curve" function to finally make my cityscape into a ring!'.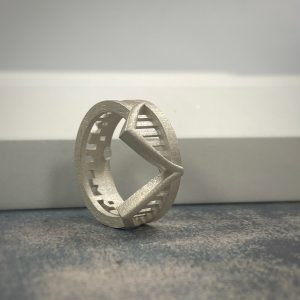 Our winning design truly showcased a contemporary play on jewellery showcased by modern architecture.
Is this a ring you would wear? We certainly would!
It does not stop there, we had several contestants with some amazing creations we had to have a few more runners up! Lets take a look at their design pieces and what the architectural inspiration was.
Runner Up Designs: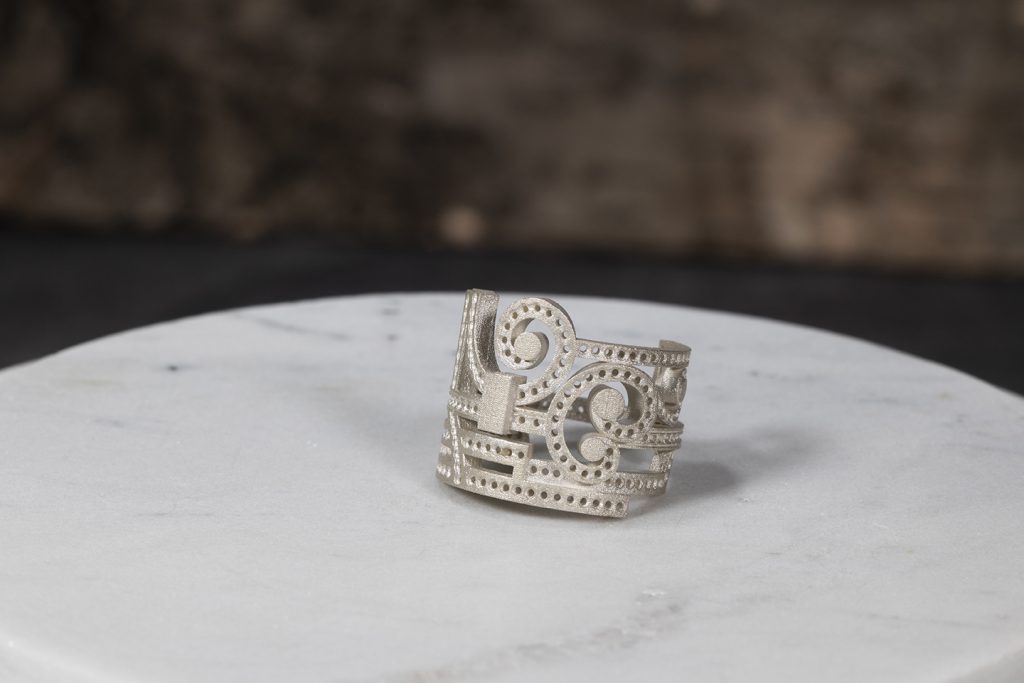 The Iron Railings of London
Antonias beautiful piece is inspired by the wrought iron railings and gates found around London.
'This is such a rich source of inspiration as the iron work mixes geometrical patterns with interlacing curves. They act as decoration, protection and sometimes even a structure for life to grow around.'
They are an everyday overlooked feature that exhibits exquisite British craftsmanship and design, and contribute to the distinct aesthetic that is London. Many of the railings are older than London's oldest resident and will be here long after we have gone she states.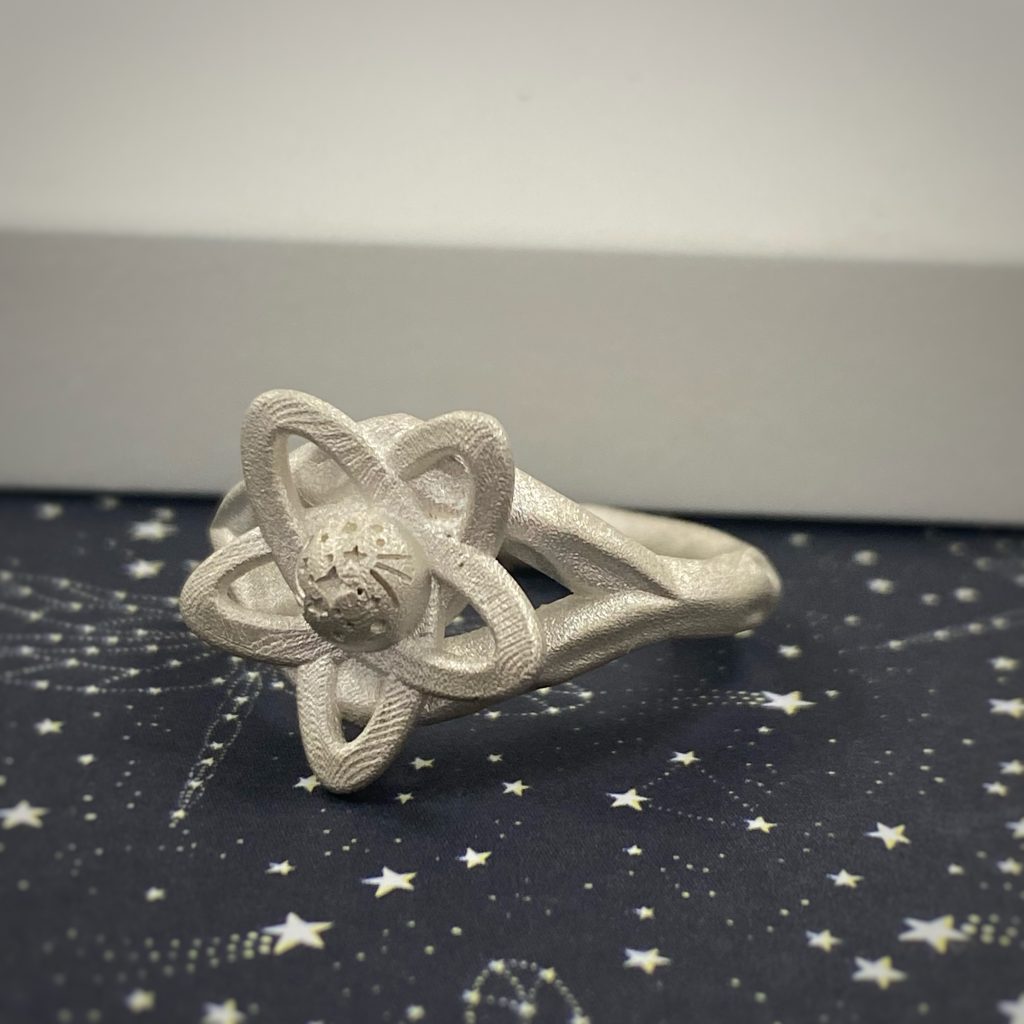 World Flower Ring
Kates contemporary design is inspired by sustainable and living architecture and how we can incorporate ideas from the natural world to make unique, sustainable structures and designs that work with and protect nature.
'CAD was essential to the design as it allowed me to create both organic shapes and exact, symmetrical designs together in one piece'
The Circus Building
Daniela's stunning piece is based on the brutalist architecture popular in the 80's, and the shape of the ring has inspiration from the State Circus of Chișinău, a building built in 1981 in the capital of Moldova. The building has a lot of sentimental value to the local people, and is currently undergoing restauration works.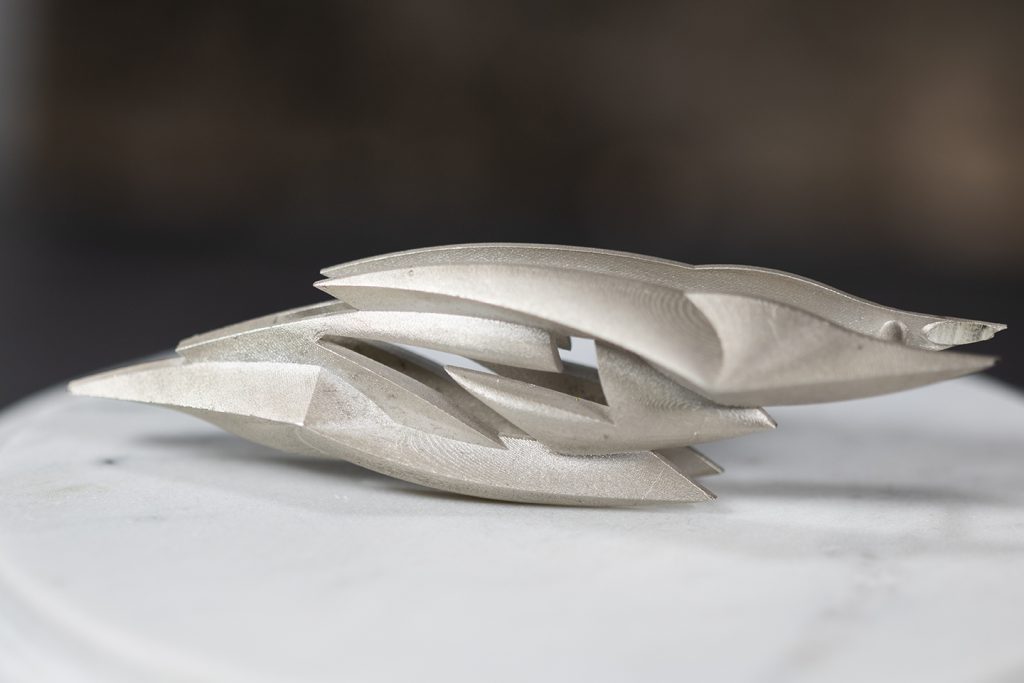 Opera House Pendant
Alexi's inspiration for her striking design was taken from tracing and arraying drawings of the Sydney Opera house and building surfaces from the drawings.
'CAD software enables me to visualise any ideas I have, to try parts of the design to scale and see what would and wouldn't work with jewellery tolerances. Particularly I used primary surfacing techniques and rebuilding to get the angles that I wanted for this design. I had great fun making it'
Which 3D architecture inspired design is your favourite? `
The post The Skyline Ring: A winning design piece appeared first on The Bench.