Why J.Crew's Jenna Lyons left behind fashion for beauty, launching cruelty-free fake eyelashes brand LoveSeen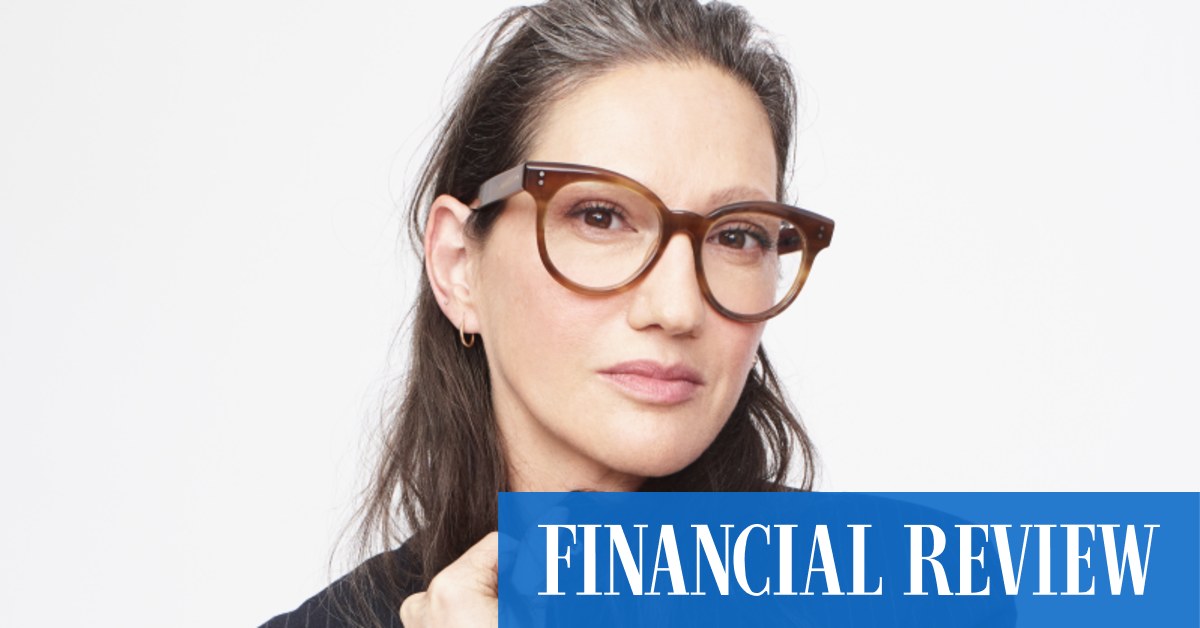 Beauty was a natural next step for the designer who The New York Times referred to as "the woman who dressed America" (an epithet she says was "flattering" but also one that made it difficult to do her job: "It meant I carried a lot of responsibility").
Having started at J. Crew as a 21-year-old college graduate in 1990, she worked her way up from assistant menswear designer to, by 2010, company president. At the heart of everything she does is a passion for design, whatever space she's working in.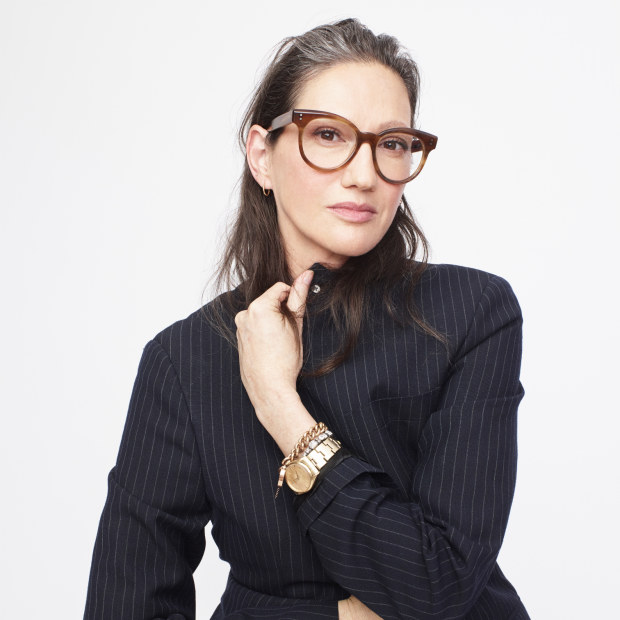 Good design, she thinks, solves a problem. "Design is about service, you're servicing the customer. Whether that means making you feel more beautiful, or, you know, giving you something that maybe you don't feel like you have, or making you feel powerful … I've always been attracted to that."
It's part of what made Lyons such a force at J. Crew: the clothes, with their mid-tier price point (similar to Country Road in Australia), became shortcuts to transformation for customers. This was made possible not simply because they looked great, but because Lyons herself was the geek-chic emblem of the brand. Her regular column in the store's catalogue, Jenna's Picks, gave products cult status and made them instant bestsellers.
"People felt like they were given permission to wear the clothes their own way," Lyons says. "Not every brand has the opportunity to show you: here's three ways you can wear that same jean jacket that you bought from us last month. It was fun, it was freeing.
"I remember one of the staff coming with her mum to a shoot, and her mum looked at the clothes and said: 'You can wear florals with polka dots?' She was asking permission. She wanted someone to say, go for it."
Lyons left J. Crew in 2017, just shy of 30 years at the company. In the two years leading to her departure, sales had begun to decline and the company was carrying $US2 billion debt. For her part, Lyons says it was simply time to move on.
"I felt spread very thin. [The company] had gotten really big, and I was getting farther and farther away from the things that I like to do most, like designing." Leaving was "humbling", she admits, adding that the phone did not ring "for some time".
"A friend has a saying: 'Rejection is God's protection,'" she laughs. "While the rejection and the quiet [times] were hard, I think it probably gave me space to be open to things that I might not have otherwise, which I feel grateful for."
As well as LoveSeen, which is available in Australia through Mecca stores, Lyons has filmed a reality show about fashion (Stylish with Jenna Lyons), is designing the interiors for a hotel in the Bahamas, and consulting on the redesign of Rockefeller Center, updating the retail space to include brands by native New Yorkers, women and people of colour.
The phone is ringing again, at last, and Lyons is back doing what she loves most. It's not fashion – she doubts she'll ever go back – but there are upsides to the beauty industry Lyons had never before considered.
"Fashion is like creating a film, you're telling a new story every season. And that is a huge amount of work. It's also a lot of opportunity for criticism and for customers to be like, 'oh, that doesn't work for me right now'.
"Beauty, though … anybody can find a way to use it. There's not that same seasonality. Fashion is something I enjoyed for a long time, but beauty has a certain ease, and right now, it feels very upbeat and hopeful. My goal is to make someone feel beautiful, give them good energy. That is my mission. And that's really nice."
The Fashion issue of AFR Magazine is out on Friday, August 27 inside The Australian Financial Review. Follow AFR Mag on Twitter and Instagram.